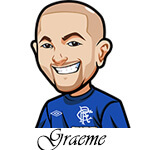 Follow @SBTSportBetting
Going to cover more MLS betting tips here for July 27th.
A reminder that I have tips up for tonights games.
I also have another post where I provide tips for New England Revolution vs Orlando City SC and also FC Dallas vs Real Salt Lake.
Let's get on with the rest of the tips:
Portland Timbers vs LA Galaxy Betting Tips:
An intriguing game to wrap up this weeks matchups.
Portland Timbers are on an excellent run at the moment and haven't lost in their last five games. They only have the one loss at home out of 5 and are moving up the Western Conference with ease. They know that the play-off spots are in touching distance.
LA Galaxy are playing very inconsistent at the moment however are coming off that huge win over LAFC. They sit looking good in 2nd place.
Portland by far are the more in-form team but I wouldn't count out the LA Galaxy. We all know what Zlatan Ibrahimovic can do and he is able to play here after escaping punishment from that elbow.
Portland have did a good job at rising to the occasion and are looking solid defensively. Steve Clark is playing exceptional at the moment. This should be a good game but I don't think Portland should be as heavy favourites as they are.
(Odds on this page are correct as of 2019/07/26 2:06:41 PM EST but are subject to change)

Houston Dynamo vs Seattle Sounders Betting Tips:
There's nothing I love more than a strong home team, and that's what the Houston Dynamo are.
Their performances at home this season have generally been excellent with 7 wins in 11 games. They've had a bad run of form lately and are absolutely piss poor away. Always funny to see that. 24 points in 11 games at home, but just 6 points in 10 games away.
The difference in the metrics for home vs away is quite crazy for Houston really but they are a team you can generally count on at home and they know this is where they need to win if they want to get in the play-offs.
It's a big game with Seattle 3rd in the West. However the Sounders generally struggle away and are coming off that tough 2-1 loss at home to Portland. While they will be looking to bounce back, I don't think this is the game for them. Houston create a lot of chances generally and I don't think Seattle have the ability to pull it off like LAFC did.
(Odds on this page are correct as of 2019/07/26 2:06:41 PM EST but are subject to change)

Think that's it for me for the MLS. Glanced at the other games and not much jumping out. Enjoy the weekend. Let's hope we can keep the good times rolling.
Follow @SBTSportBetting