July 30th, 2015 Betting Tips: MLB, CFL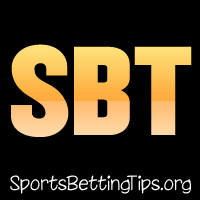 By
A lot going on in the sports world right now as the MLB trading deadline approaches. We've already seen big names like Johnny Cueto and Troy Tulowitzki find new teams and last night we saw the long awaited Phillies trade of Cole Hamels and Jonathan Papelbon. Hamels was as close to a franchise cornerstone as you're going to get these days so seeing him move to Texas is a huge move for the Phillies and a big step in their much needed rebuild.
The Hamels trade was huge, but had most of it's headlines stolen by the non-trade of Carlos Gomez to the Mets. The Mets supposedly balked at Carlos Gomez's medicals because of a hip issue that no one had ever heard of before, but not before Wilmer Flores (who was to go to the Brewers) started crying on the field during the middle of the game. Doesn't he know there's no crying in baseball?
A wild night for sure and tonight could be no different. You can't bet on trades though. You can bet on baseball and CFL games though and we have tips for you right here.
MLB Betting Tips:
The Oakland As are in full on sell mode right now. They've lost five of their last six games and are trading away everyone they don't see as being apart of the future. Today they face Carlos Carrasco and the Cleveland Indians. The Indians are coming off a huge win against the Royals where the offense exploded for 12 runs. Carrasco might not have the prettiest ERA, but he really likes to strike people out. Going against a team with just a .630 OPS over the past week should be good for him an the Indians. Cleveland -133 is the pick here.
The Yankees and Rangers has seen some serious run scoring. Earlier this week the Yankees scored 21 runs in a game which is the season high for any MLB team. It was an onslaught like we haven't seen in a long time and it carried some daily fantasy players to huge, huge days. But that was then and this is now. Tonight the Yankees and Rangers will see two of their better pitchers hitting the mound. Michael Pineda goes for the Yankees and Yovanni Gallardo, the subject of many trade rumors, goes for Texas. These two should do what they can to slow the run scoring and see the game go under 9 runs.
There was a time when the Cubs and Brewers was a pretty big series. These two played atop the NL Central and fought for first place for a few years. Then the Cubs rebuilt and the Brewers stayed on top, and now those roles are reversed again. Fresh off of almost trading their best player, Carlos Gomez, the Brewers host the Cubs and Jake Arrieta. Despite Jon Lester's contract, Arrieta is the true ace of the Cubs staff. He's 11-6 on the season with a 2.61 ERA and 1.00 WHIP. Lester had the great game yesterday in Chicago and I fully expect Arrieta to attempt to one up him tonight. He goes against Jimmy Nelson who is a solid #4 starter, but not someone who will give the Cubs offense trouble. I love Cubs -130 tonight.
CFL Betting Tips:
It's the B.C. Lions taking on the Winnipeg Blue Bombers in CFL action tonight. Both teams are coming off of a loss and are looking to right the ship. The Lions game was especially close as they lost on a late field goal from the Argos. While Winnipeg got stomped by the Eskies in a game that they only managed to score three points. Despite that, I like the Bombers to come out with more fire this week. After losing like that nearly every team comes out with a chip on their shoulder the next week and I expect the Bombers to do exactly that. Bombers +4.5 is the play.
#1 Sportsbook Online for Americans

Good deposit bonus, lot of unique bets & props. Excellent mobile & live betting.