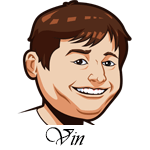 Follow @SBTSportBetting
A 3-1 record last night.
July has been an ugly month, but that was a nice turn of the corner this weekend. 2-0 Saturday and 3-1 on Sunday, for a 5-1 weekend. I'll take that every week.
Our lone loss yesterday was the Athletics losing at Coors Field to the Rockies, 3-2. Anytime a game finishes with that kind of score at that stadium, just assume something went wrong. It's an anomaly.
The Mariners, Diamondbacks and Jays all won though so it made for a good day. We have a couple days left in July so let's finish off strong.
[text-blocks id="137″ slug="email"]
Boston Red Sox vs. Philadelphia Phillies Betting Tips:
As a stat, wRC+ is supposed to adjust for the league that you play in so that an American League team and a National League team can be rated equally. It's a pretty neat wrinkle that allows us to analyze teams strengths when playing interleague baseball.
That said, I don't think the Phillies are remotely prepared for this matchup against Boston. Aaron Nola is having a very nice season with a 2.42 ERA/2.71 FIP, but those numbers jump to 3.21/3.77 in road starts. He's only had a couple starts against good offenses with the rest being made up against the Mets, Marlins and Nationals; three disappointing offenses. I've said this before and I'll say it again, the Red Sox are the best offense against right handed pitchers and they are better at home.
David Price isn't having his best year, but he faces a Phillies offense that has just a 86 wRC+ against left handed starters on the year. If Price is on his game, I think he'll have an easy time with the Phils here.
Bet Red Sox -144 at: [text-blocks id="87″ slug="bet-mlb"]
Atlanta Braves vs. Miami Marlins Betting Tips:
I was originally going to just do the moneyline here, but it's grown in the limited time that I've seen it and by morning it might be huge. This is a great place to lay the runs for the Braves.
We've been off of the Braves for a bit as their schedule hasn't been kind and they haven't faced a lot of hittable lefties. That changes tonight as they face Wei-Yin Chen who has been a great target all season. He has a 5.65 ERA/4.83 FIP on the season with considerably worse numbers on the road. Homeruns have been a bit of an issue and the Braves offense smokes lefties with a 109 wRC+ on the year.
Julio Teheran is nothing special and has screwed us before, but the Marlins are a cold offense. This is a bit of a risk as last time out he allowed seven runs against this same Marlins offense, but he's bounced back strong after every bad start this season and those things rarely happen twice in a row. Especially with an offense like the Marlins.
Miami has just a 85 wRC+ and their wRC+ is just 85 over the past 14 days. They just aren't good and the Braves are.
Bet Braves -1.5 (+125) at: [text-blocks id="87″ slug="bet-mlb"]
Texas Rangers vs. Arizona Diamondbacks Betting Tips:
Who's ready for some runs? This is my over pick of the day and I don't think it will even be close.
Robbie Ray is having a weird season. He has a 4.90 ERA/4.65 FIP on the year, but at home he has a 8.06 ERA/7.80 FIP/4.21 xFIP at home this year. That is ugly. The Rangers offense is powerful against lefties with a 101 wRC+ with an awesome .171 isolated slugging. It could be a short night for him.
I think Martin Perez's night might be even shorter though. He has a 7.08 ERA/6.36 FIP in eight starts this year with a 1.99 HR/9. That's not good. Arizona hits the ball well at home and they have a 98 wRC+ against lefties. Let's see the over.
Bet Rangers/Diamondbacks Over 8.5 Runs at: [text-blocks id="87″ slug="bet-mlb"]
Follow @SBTSportBetting