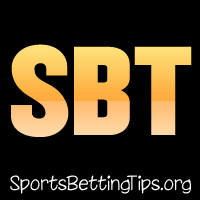 Follow @SBTSportBetting


[Get Exclusive Tips on our Patreon, Ad-Free
]
Welcome to the Sports Betting Tips for July 3rd, 2015.
It's a quieter weekend for sports, with no UFC events. However we'll then have 4 UFC events in 8 days which is pretty awesome nad it starts off on July 11th, with the much anticipated UFC 189. We've already locked in our Mendes bets. Not that we think he'll win – but we want Conor to win so bad that if he doesn't – well at least we've got a couple hundred bucks out of it.
We went 2-0 yesterday with the MLB Betting Tips . We had over 8 runs in the Brewers vs Phillies game and both teams easily delivered yesterday with 15 runs total. Brewers hit 8 on their own. We also took the underdog Rangers against the Orioles score, and the Rangers won 2-0 there.
Something we love is that when we google "Rangers orioles", Google ALWAYS suggests "rangers orioles 30-3". Poor Baltimore fans will never be able to forget that day. What an epic day it was.
We're closely monitoring the golf tips we wrote on Wednesday. Tiger Woods has started off hot at the Greenbrier Classic which is nice, and Steven Bowditch is still hanging in there currently at -2. The rest were all long shots and need a lot of luck to continue on.
Ryan Spears is still hanging in there at the Web.com Nova Scotia Classic, and we're hoping for a big day from him. He should be able to get up the leaderboard.
WWE have Beast In The East tomorrow, but there is currently no betting lines available for that. With Kofi Kingston vs Brock Lesnar as the main – it really puts to rest the old adage "always bet on black".
Let's get to the betting tips for July 3rd:
MLB Betting Tips:
We're going to continue our betting runs over/unders, with Over 9 runs in the Rockies vs Diamondbacks game. When these two play each other, they just seem to go crazy and historically thee games go into double figures for runs. With Kendrick and Anderson both starting we'd be very, very surprised if this one goes under. Take Over 9 runs.
British Grand Prix Betting Tips:
It's Silverstone this weekend in the Formula One season, and the big question is whether Rosberg can overtake Lewis Hamilton on the leaderboards are not.
We are betting that yes he will. We're actually going to take a long shot bet of Lewis Hamilton NO Podium Finish at 6/1. Sure it has to be a mechanical failure for that to happen or similar – but the pressure is on Hamilton in a big way. In the UK, with Rosberg nipping at his heels – this would be a tremendous story and we like Rosberg to get the win at Hamiltons expense, and for Hamilton to unfortunately suffer a catastrophe in regards to his vehicle.
We're also going with Force India Double Points Finish. They're debuting the new "B Car" which has to be good for Force India. They've already did well this season and with this car we'd be very surprised if both members don't get in the points.
Finally the risky 10/3 bet of Ricciardo Top 6 Finish. However he dominated this course last year with a 3rd place, and with it not being a power track anymore it should be good for him.
It's our favourite Formula 1 race of the year – the British Grand Prix. Being from Scotland this is one I've always looked forward to – and when I lived there I used to attend Silverstone every 2nd year.
We go into this one with Lewis Hamilton still in the lead after the Austrian Grand Prix. However it's no dominant lead; Nico Rosberg is now just 10 points behind him with 3 wins. Hamilton is clearly feeling the pressure after Rosberg got that massive win 2 weeks ago and it's going to be interesting to see how things turn out.
After the British Grand Prix it's your usual two week break, before the Formula 1 in Germany. Then it's off to Hungary the week after. As always we will be providing betting tips for every single Formula 1 event.
The British Grand Prix, first held in 1926, was won last year by Lewis Hamilton. Nico Rosberg started in pole but ended up having to retire due to failure with the gearbox. It was actually a pretty hectic race last year if you remember – there was a crash on the first freaking lap. The race was then suspended for 50 minutes before it got back. That was a bad crash with Raikkonen and Massa both having to retire.
With no Rosberg there, Hamilton walked it home with ease and Bottas and Ricciardo joined him on the podium which was nice to see.
Going into the 2015 British Grand Prix there's some big news – that being Force India. They're launching a B Car and they're hoping this car will move them up the pecking order. They've already established themselves this season in the Formula 1 as a team you can usually count on to get in the points – and this "B Car" is nothing but good news.
So our first betting tip will be for the Force India crew – Double Points Finish at 7/4 odds. We like what we see from this team, and expect them to finish in the points here bar a disaster.
We're also going to take Daniel Ricciardo for a Top 6 Finish. A rather risky one because it's 10/3 odds – but Ricciardo was excellent last year in getting on the podium. Even if he hadn't got on there due to Rosberg, it was still an extremely solid result and we went back and watched him race and were impressed. Also the new Silverstone layout really isn't the power track it once was – so that should suit Ricciardio well.
We're also going for a nice long shot bet of Lewis Hamilton NOT to get a podium finish. 6/1 odds, and it's a real sad state of affairs in Formula 1 when this is a bet that high. However the odds are just right and it will probably take some form of mechanical issue for it to happen. However the Mercs haven't been bulletproof this year – and so we think there is actually a good possibility that will happen.
Follow @SBTSportBetting