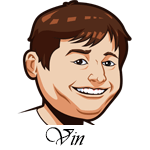 Follow @SBTSportBetting
It was nice to get a win over the weekend in the NASCAR Brickyard 400. Kevin Harvick was a heavy favorite here, but +400 is still a solid win and it was nice to cash that ticket.
The MLB schedule has been released and it's starting to seem more real. Even as teams are struggling with coronavirus testing and shutting down practice because the results have been slow to get, it seems more real. I want to see baseball, but it's hard for me not to agree with this quote from Sean Doolittle:
"We haven't done any of the things that other countries have done to bring sports back. Sports are like the reward of a functioning society. And we're trying to just bring it back, even though we've taken none of the steps to flatten the curve."

"If there aren't sports, it's going to be because people are not wearing masks, because the response to this has been so politicized," he continued. "We need help from the general public. If they want to watch baseball, please wear a mask, social distance, keep washing your hands."
I have to agree with all of that, but cash rules everything so I think we are going to see sports whether people wear a mask or not.
Crazy news in the sports world as the Nashville SC squad in MLS lost five players due to coronavirus and won't play their match against Chicago. The team is still in the tournament, but it seems like a lot of teams in the bubble want them out. This comes on the heels of FC Dallas withdrawing from the tournament for the same reasons. Teams are mad at other teams for not doing what was necessary to be virus-free for the tournament and it's really creating something strange down there.
There is plenty of soccer going on internationally though so let's get into that for today's tips.
Notable Upcoming Bets:
Serie A Betting Tips:
These matches take place on July 8th.
Genoa vs Napoli: Genoa isn't a great team by any stretch, but they have really been putting up some goals. They had a nice comeback against Udinese and with Schone back I think they will continue to score. Napoli has been playing well since the restart with 3 wins, 2 draws, and only one loss. They are a different team since Gebbari Gattuso took over. I think it's going to take at least two goals to win this one and both teams are going to score here. I think the best odds to bet are on the over.
Bet Genoa/Napoli Over 2.5 Goals (-125)
Atalanta vs. Sampdoria: Atalanta is absolutely on fire right now with eight straight wins including all five they've played in the restart and I see no reason that they won't continue that level of play here. This game is at home and while that has meant less in the pandemic times, they are still +20 goals when playing there.
The recent match-ups between these teams show that Sampdoria might be a good match-up, but don't be fooled. This is a different Atalanta team and I think they win by at least two goals.
Follow @SBTSportBetting