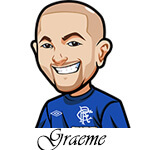 Follow @SBTSportBetting
My apologies for skipping the last few days, including the Women's World Cup Final and Copa America Cup final betting tips. I quite simply just didn't have the time.
It's been a crazy last few weeks for me with trips to Scotland due to a family situation then being out at the cottage where the internet is so bad that It'd be faster using one of those AOL discs on bloody dial-up. Seriously brutal internet where simply downloading my e-mail for the day would be a 30 minute process every morning.
I did manage to watch both games though. Some fun action. I've backed USA since before the tournament began and there was no surprise to see them take it and it could have been a landslide. The better team won and it's nice to have a team like that – a megapower that others will strive to beat.
Brazil defeated Peru which wasn't a surprise. I hadn't had the time to analyze that one but it's likely I would have went for a value bet on Peru or Draw. Not sure what I would have did with USA as I knew they'd win but their odds were not good.
With both tournaments over now it's going to be weird switching back to regular football ha. Of course European football begins this week with the Champions League and Europa League qualifiers. I don't feel like getting down and dirty with stats based picks right now while I get back in the swing of things so we'll do a couple of casual bets on the Champions League. More fun than diving into data from the Malaysian leagues ha.
Astana vs CFR Cluj Betting Tips:
Bookies except a tight one here with FC Astana favourites at 2.20 odds.
FC Astana have had some struggles lately with losses to Kairat and Ordabasy. Their home form has actually been quite weak with quite a few losses in the past 2 months there.
Despite that they just put in a solid 2-0 performance over Tobol to reclaim their position at the top of the Kazakhstan Premier League – albeit joint on points and with more games played.
CFR Cluj will be rusty with the Romanian Premier League not starting until July. They were in the Champions League last year and lost to Malmo 2-1 on aggregate.
I think Cluj might be a bit of a match however. Astana look to have their issues and Petrescu is a solid manager with European experience at Cluj under his belt now. With some domestic issues at Astana unless they come in riding high on the Tobol victory they may struggle here.
(Odds on this page are correct as of 2019/07/07 6:23:08 PM EST but are subject to change)

FK Sarajevo vs Celtic Betting Tips:
This is of course an important season for Celtic. Rangers were breathing down their necks last year and it should be an interesting one.
Lennon was pretty damn solid with Celtic in the Champions League and has a good history in getting them to the group stage. The addition of Christopher Julie to the team will be huge for them I expect.
I like Celtic to win to nil in this game. Even with defensive issues they've been good at keeping clean sheets.
(Odds on this page are correct as of 2019/07/07 6:23:08 PM EST but are subject to change)

Follow @SBTSportBetting