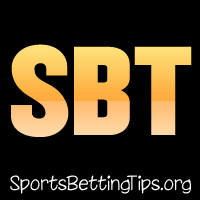 Follow @SBTSportBetting


[Get Exclusive Tips on our Patreon, Ad-Free
]
There is something about the Chicago Blackhawks that makes them thrive when they are down in a series. No matter who the opponent, when they are in a 2-1 deficit they are coming back and winning that game. Will they win the series? It's hard to tell. Even without Ben Bishop the Lightning only gave up 2 goals and barely lost. They are a really good hockey team and if they played in Canada everyone would be in love with them. This could be the last stand of the Chicago Blackhawks as they are currently aligned and I think the team knows it. They aren't dead yet.
Tonight is all about the Cavaliers and Warriors though. The Warriors have simply been beaten up in this series and we are one possession away from this series being 3-0 for the Cavs. Even the biggest Lebron James fan or Cleveland diehard could not have predicted they'd be at this point. So, what now? Do the Cavs just win it all? Is this series over? I find that hard to believe. The Warriors are a historically great team who has run into a defense that is messing with them, hard; but you don't get to be a historically great team by just folding when things get tough. Steph Curry has had a bad series and Draymond Green has had an awful series. That can't continue if they want to win and I'm not sure it will. To be continued…
Of course, there is also baseball tonight with a couple of solid values. Let's get to the picks for tonight.
MLB Betting Tips:
The Nationals have been one of the best teams in the National League thus far this season while the Milwaukee Brewers have been one of the biggest disappointments in all of baseball. Matt Garza has been a big part of that disappointment with his 5.48 ERA. He is also 0-3 with a 7.33 ERA and 1.778 WHIP in his career against the Nationals. I don't like his chances here. Nationals -117 is a gift, take it.
Down in Miami, the Marlins take on the Rockies. David Phelps goes for the Marlins. He gave up 11 hits and 9 runs in just 3 2/2 innings a week ago in Colorado in a Marlins loss. While on the other side of the ball, Chris Rusin threw 7 innings of one-run ball. (His second 7IP/1ER start in a row.) I'm going with Rusin and the Rockies bats again here, Rockies +132.
NBA Finals Betting Tips:
The question you should be asking yourself if you are thinking of going for the Warriors tonight is simple: Do I really want to bet against Lebron again? He has made anyone backing the Warriors regret that for two straight games and if it wasn't for overtime in game one, it would've been three. He's been otherworldly and while Delly has been getting a lot of the credit for game two, it is Lebron and only Lebron who can make this team win. The series could be decided tonight, if the Cavs win. I think the Warriors know that and will be more desperate than they've felt all postseason long. They've been putting it together in this last two games, but it's always been too little too late. They desperately need a strong first half and if they get that, they can win. I think they will. Warriors -3. (Please forgive me, Lebron.)
Follow @SBTSportBetting