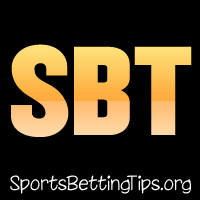 Follow @SBTSportBetting


[Get Exclusive Tips on our Patreon, Ad-Free
]
A big congratulations goes out to the Chicago Blackhawks who managed to capture the Stanley Cup last night. This is their third Stanley Cup victory in the past six years and they are undoubtedly the dynasty team of this era. Patrick Kane, Jonathan Toews, Duncan Keith and everyone else can retire now and get free drinks in Chicago for the rest of their life if they'd like to. It's really amazing what they've done in this salary cap era that is designed to make sure this doesn't happen. A lot of people have been calling this the end of an era as a lot of contracts are coming up and a cap strain is lurking. I wouldn't count them out until they are actually out. I can't wait to see what they do next.
The NHL season officially ended last night and the NBA season could end tonight in Cleveland. The Golden State Warriors, much like the Blackhawks, seem to have righted the ship after falling behind 2-1 in the series. The Cleveland Cavaliers have played admirably and Lebron James has played far beyond admirably, but the Warriors just have more weapons and a healthier roster. I'd love to see this series played all over again with a healthy Kevin Love and Kyrie Irving, but that's not in the cards. Tonight could be Lebron James' last stand and he'll need more than another 40+ point game triple double to make this one go seven. Can he do it? Nothing would surprise me at this point. He's the MVP of this series.
MLB Betting Tips:
The bad pitching match-up of the day is in Baltimore as the Orioles host the Phillies. Jerome Williams and his 5+ ERA faces Chris Tillman and his 5+ ERA. Williams isn't really a great pitcher, but Tillman has been a huge letdown this season. This won't be a pretty game, but we're expecting some big scoring and plenty of homeruns. Bet over 8.5 runs.
Another nice match-up today is the defending American League champion Kansas City Royals facing off against one of the worst teams in baseball this season, the Milwaukee Brewers. The Brewers will send the mighy disappointing Matt Garza (and his 5.17 ERA) to the hill against Chris Young. Somehow, the Royals are only -110 favorites. Take it. Royals -110.
NBA Finals Betting Tips:
Sad to say, but I think this is it. We've seen this from the Warriors all playoffs long. They doubt themselves and take their opponents lightly early (think being down 2-1 to Memphis), but then they turn the corner and finish them. They can adjust to anything and as long as they make a decent amount of shots, they can beat anyone. They are a truly an all-time great basketball team and tonight they will hoist the trophy. Warriors -4.5 is the play.
Lebron James deserved better and I really think he'll end up as MVP. The prop for that I mentioned last week is off the board, but you can bet Not Steph Curry for MVP +140. I could easily see Andre Iguodala winning for the Warriors as well if the voters stupidly think you need to be on the winning team to be MVP. Iguodala has been their most consistent player and the only Warrior who has even had a chance against Lebron. (Even if he can't hit a free throw to save his life.)
Follow @SBTSportBetting