June 23, 2015 Betting Tips: MLB, Women's World Cup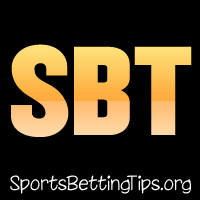 By
A weird night in MLB last night as usual sure-thing pitchers Michael Pineda, Clayton Kershaw and Felix Hernandez all got knocked around and took losses. Kershaw and Hernandez have been struggling as of late, but the big surprise was Michael Pineda who gave up 8 earned runs against the terrible Philadelphia Phillies at home. A big surprise and, on a personal note, a big disappointment for my daily fantasy baseball team at FanDuel Daily Fantasy Sports.
Tonight brings a ton more MLB action featuring the return of Stephen Strasburg from the disabled list and another possible playoff preview in Chicago between the Cubs and Dodgers. There is also some great Women's World Cup action tonight as defending World Cup champion Japan takes on the Netherlands. Keep reading for our analysis and tips for June 23rd.
MLB Betting Tips:
Zack Greinke and his 1.81 ERA leads the Dodgers against the Cubs this evening with Jason Hammel and his 2.89 ERA going for Chicago. Based on recent results and pitching stats, the total for this one is set at just 7 runs. Normally, that is a surefire under bet with pitching with this kind of track record, but not tonight. Not with these offense. The Dodgers and Cubs rank first and second in the National League in walks. They both wear pitchers down and get to the bullpen where each team's ERA is significantly higher than their starters. The way the offenses have been playing this month and the likelihood of both pitchers getting early exits has me salivating over this over. Over 7 runs is the play.
There was a time when Stephen Strasburg was thought to be the second coming of Roy Hobbs from The Natural, but injuries have turned him into a mere mortal. Before going on the disabled list earlier this season he posted a 6.55 ERA in 10 games which is bad for anybody and horrible for a savior. Scary for Nationals fans is his top Baseball Reference similarity score: Mark Prior, who was another potential all-time talent who had his career shortened by injuries. I do believe that Strasburg will bounce back, but he's done nothing to prove that thus far this season. Over 7.5 runs in tonight's game against the Braves feels like a safe bet. There will be rust and he's yet to pitch like the Strasburg we know thus far this season. Take the over.
The Mets +141 against the Brewers is the weirdest line of the day to me. Michael Fiers pitches for the Brewers who has been trick-or-treat all season. I'm betting on treat as in Fiers treating the Mets to some long balls.
Women's World Cup Betting Tips:
Despite being 3-0 in the round of 16, the defending champion Japan team is yet to play to it's full ability. They've only scored four goals in three games and have yet to look like the team that won the last Women's World Cup. Tonight should be different. Playing a weaker Netherlands team that barely snuck into the knockout round with a third place finish, Japan is planning to unleash it's strongest lineup tonight. It's hard to imagine an upset here and this feels like it could be a statement game from Japan based on the words of their coach, Nono Sasaki, who recently said "I warn everyone to be prepared for the storm that could happen." Get ready. Japan -1 (+135)
#1 Sportsbook Online for Americans

Good deposit bonus, lot of unique bets & props. Excellent mobile & live betting.