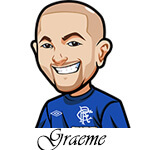 Follow @SBTSportBetting
June 25th saw one solid betting tip win with ease, and one extremely frustrating one.
We had Italy to beat China and it seems the world is starting to get to grips with the quality of the Italian team – something I've been saying since day 1! They had a nice and convincing victory to progress to the next round.
We had Japan or Draw against Holland and also a smaller bet on Japan to qualify and man – right bet, just didn't work out.
I was screaming bloody murder at the TV for Japan to attack in that 2nd half as Hollands defense is a mess and they finally did. What happened? Chance after bloody chance. Some bad luck and amazing goalkeeping was all that stopped Japan from getting the goal we needed. Then Holland get a bloody penalty and that was that.
Frustrating one but that's football and it was at least a lot of excitement. I was glued to my TV that entire 2nd half.
Let's get on with the tips for June 28th, 2019 with some WWC & Copa America action:
WWC – France vs United States Betting Tips:
After the last performance from the United States, everyone is questioning their actual ability.
Good.
That means we get some good odds for them in this fixture.
France won all their group games however I haven't been blown away by them or anything. They just seem like one of those teams that are riding their luck.
USA have obviously stumbled a little bit since their opening game but for me they are still the team to beat.
I'm backing the Americans to win. I'm doing it in regular time due to what I believe is the difference in quality between the teams.
(Odds on this page are correct as of 2019/06/26 7:00:40 AM EST but are subject to change)

Copa – Brazil vs Paraguay Betting Tips:
Brazil go into this one as incredibly heavy favourites at 1.18 odds unfortunately.
Always makes it tricker to pick a betting option there.
Brazil have kept clean sheets the entire time and so the odds on win to nil etc are very lopsided. I get that as Paraguay haven't shown much in terms of goalscoring ability.
However it's one of those where some very miniscule sample data has tilted the odds to where I think it's an +EV bet and I'm fine with backing it.
(Odds on this page are correct as of 2019/06/26 7:00:40 AM EST but are subject to change)

Copa – Venezuela vs Argentina Betting Tips:
Argentina are favourites – although not convincingly as they are priced at 1.57 odds to win this one.
Venezuela are currently unbeaten in the Copa. They got a bit lucky to get a draw with Brazil but still drew with Peru and then brought in the goals when it mattered.
I'm not sold on Argentina yet by a long shot.
(Odds on this page are correct as of 2019/06/26 7:00:40 AM EST but are subject to change)

Follow @SBTSportBetting