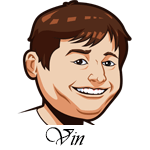 Follow @SBTSportBetting


[Get Exclusive Tips on our Patreon, Ad-Free
]
6-2 last night!
Have I ever mentioned I love the extra innings rules? Last night we had two over bets that looked to be going under as they went into extra innings, but big runs in extras put them over the top.
I had my worries at the beginning of the month, but this has been a great month and great season thus far. We are 153-125 on the year. Our only losing month in MLB on Patreon has been April when we went 35-30 and lost 0.57 units. It's been all profit since then.


I did make a small tweak to the F5 calculations. I was finding that unders were almost never showing for F5 bets and I think I found the reason. I was counting a pitcher for their overall FIP, but if you think about it – pitchers are much better early. The third time through the order is usually what hurts starts the most so I decided to give them an added discount for the first five. It's nothing too large, but I gave them a 10% "bonus" for the F5. This number is calculated separately than the game odds so no changes there.
Not much to work with tonight with a short schedule. Seattle over Oakland -1.5 is so very close, but falls short to rounding. I won't be surprised if it comes in, but now is not the time to change the way we do things around here.
Four tips today on Patreon, two are below.
Sign up for Patreon today and you will get charged $11 tomorrow for tips for all of July. The summer is the best time for betting on baseball.
We are now posting some of our betting tips exclusively on
Patreon
, as well as posting exclusive betting tips there. Here is what you get by supporting us on Patreon:
Exclusive betting tips. Not just the tips omitted from these posts, but Vin will also be posting EVERY MLB System play and Graeme will be doing WNBA, Formula 1, and various non-EPL soccer tips.
Ad-free experience.
Priority e-mails; receive the e-mails as soon as the tips are posted rather than hours later.
Feeling good about supporting two guys who have worked their butts off writing sports tips on here for free for over 10 years. We promise only to spend it on beer and wings at our local sports bars!

New York Yankees at Houston Astros Betting Tips:
NYY – Luis Severino 3.38 ERA/3.74 FIP
HOU – Luis Garcia 3.68 ERA/4.09 FIP
We did some overs with the Yankees and Astros a week or so ago that did not come in as the Yankees decide not to get any hits for nearly two whole games. That was then, this is now.
Garcia is an average-ish pitcher who has struggled with the homerun. He faces one of the best offenses in baseball today. The Yankees have a 117 wRC+ against righties on the season.


The Astros are nearly as good with a 115 wRC+ against righties. Severine has been good of late, but this is a tough match-up for any pitcher and this total is pretty reasonable all things considered.
Both of these bullpens have been very good this season, but are closer to average over the past two weeks.
Yankees/Astros Over 7.5 (-113)
Milwaukee Brewers at Pittsburgh Pirates Betting Tips:
MIL – Adrian Houser 4.50 ERA/3.86 FIP
PIT – JT Brubaker 4.14 ERA/4.09 FIP


Cincinnati Reds at Chicago Cubs Betting Tips:
CIN – Graham Ashcraft 3.27 ERA/3.73 FIP
CHC – Kyle Hendricks 4.90 ERA/4.87 FIP
Big winds here today which could put this one over. It's at 10 runs which is right on that borderline of where the System has this one. I'd not be surprised to see it hit, but I'm not betting that here.
The Cubs look to be the play. Hendricks has looked like his old self of late with a 4.15 ERA/2.99 FIP over his past four starts. The Reds offense isn't great against righties.
Ashcroft is a guy that the projections still don't believe in. He's struggled with the homerun which is a bad skill to have at this park on a day like this. The bullpen behind him is the thing that puts this over the top. They've been one of the worst in all of baseball and have a 6.88 ERA/6.16 FIP over the past two weeks.
Cubs Moneyline (-118)


Follow @SBTSportBetting