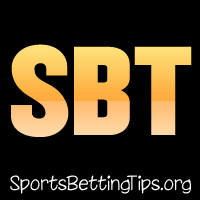 Follow @SBTSportBetting


[Get Exclusive Tips on our Patreon, Ad-Free
]
The NBA finals got off to quite an incredible start.
The Cleveland Cavaliers took a strong lead that the Warriors clawed back. They then had a tight 4th quarter which forced the game to overtime. LeBron James ran out of gas at that point, and despite 44 points in the game the Cavs were done 108-100.
Irving clearly wasn't 100% and he left during overtime. That's a concern especially with the Cavs missing Love. It's tricky but you almost want to tell them to give Irving Game 2 off – suck it up then have him healthy for the two home games.
Should be an interesting series and we're looking forward to it.
If you're following our golf tips then The Memorial has been good so far. Matsuyama finished 1st yesterday and is looking solid today. Kuchar also will make the cut although we're hoping for some strong latter rounds for him.
Canadian Grand Prix Betting Tips:
This week, the Formula 1 heads to Canada, specifically Montreal, for the Canadian Grand Prix.
This is probably one of the best races on the circuit. It's always prone to bringing up odd results, and it's long straights and tight turns make it tricky for every driver. Sometimes skill just isn't enough on a track like this.
We're looking at Danill Kyvat for a points finish. The odds on this one aren't great – 4/7 – but we think it's still value. Kyvat is coming off a hot race last time out in Monaco, and we're hoping to see more from Kyvat. Helmut Marko really let him have it after a poor start to the season, and we're seeing him motivated n ow.
We also think Both McLarens Cars Finish In the points. Good odds on this one at 9/4. McLaren are getting better and better each race and seeing Button get in the points was huge. So this is a good time to back them – before the bookies wisen up and start to lessen their odds. Hopefully last time out was not a one off.
We're also going for a rather risky top 6 finish for Maldonado. 8/1 odds for that one for a guy that's only completed 1 race this season, and is yet to get a point. But we think Lotus will fit well here – and he should be able to get a strong finish.
WNBA Betting Tips:
Big day in WNBA action, with 5 games kicking off at 7pm EST.
We're going to take the Phoenix Mercury -5.5. It's going to be an interesting season for them. Taurasi is of course not there and Griner is missing part of the season. Those are big ones, but we think the Mercury can't be underrestimated. They looked good in pre-season and we think they have what it takes here to get a strong dominant performance.
We're also going to take Over 151.5 in the Dream vs Liberty game. This is one where we feel both teams are nice and closely matched, and that should mean only one thing: a tight and big game with both teams racking up the points.
Bet: Never bet the WNBA before? It's actually a great sport to bet with really soft betting lines. We highly recommend https://www.Bovada.lv for all of your WNBA Betting needs and requirements.
WSOF 21 Betting Tips:
We're really looking forward to this card. Should be a good one.
We like Smealinho Rama to defeat Blagoi Ivanov. Rama is +155 at the moment which is a great price. The guy is a beast who has a lot of finishes – but he's also a calculated fighter. That's what we like best about him honestly – he doesn't just storm in there.
We also like Mark Drummond to beat the TUF Alumni Michael Hill. Another underdog at +155. Hill looks like your typical journeyman who wins, loses and can put on a decent show but nothing more. He's going up against the motivated Mark Drummond who we think, on a solid run, wants this more.
This week it's one of our favourite races – the Montreal Grand Prix.
We attend this one every so often as we live in Canada. Although admittedly it's been a few years since we last attended the Canadian Grand Prix. This last one was in 2011 – yikes that long? Scary that it's been that long. We had a bad experience with it though – with it being rained out for a large majority of the race. Ended up not actually staying until the end – I think we waited like over an hour before giving up and heading home.
This is a race dominated by Ferrari over the years with 13 wins, although their last win was 2012. The last two years Red Bull-Renault have won it, with it being Daniel Ricciardo and Sebastian Vettle winning it the last two years.
They stopped a strong dominance by McLaren-Mercedes, with it being Hamilton, Button and Hamilton respectively.
This is a fun course which brags the Wall of Champions – the final corner on the circuit. If you remember that was from 1999, when Schumacher, Villeneuve and Hill all crashed into it.
It's a great track though – it's a lot of long straights and tight corners. This will really help the teams that have poor aerodynamics. ALso going into this race, Mercedes will be starting with nice fresh engines, and Ferrari and Honda have both spent upgrade tokens as they're attemptoing to move further up the field.
Safety cars are likely on this course due to how narrow it is compared to the majority of the rest of the tracks.
Let's get to the betting tips:
Canadian Grand Prix Points Finish
Our first betting tip will be a short odds 4/7 Danill Kyvat to finish in the points. Kyvat looked very good in Monaco. You can tell he is inspired after a strong telling off by Helmut Marko. The car itself is roughly fourth fastest – after Mercedes, Ferrari and Williams. As long as he doesn't do anything stupid Kyvat should stroll him to a points finish, and 4/7 is money.
Next up we're looking at a prop bet of Both Cars Points Finish. For this one we're going to go with McLaren. Fairly high odds at 9/4 but this is a team that have been getting better every race. Their progress has been beautiful to watch and Button got in the points last week. If both finish they should score in the points.
Our final bet is a long shot bet of Maldonado in the Top 6. 8/1 odds and no surprise; he's finished just ONE race, and also isn't on the points at all. The Lotus car is all over the place too. BUT this is Canada, and Lotus have the right engine and in this very interesting race – well, we think there's enough of a chance that Maldonado romps home. Our simulations on this track stat ethat the odds should be 5/1 so there's value there.
Follow @SBTSportBetting