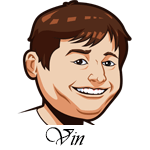 Follow @SBTSportBetting
The NBA approved their return to play agreement and we will be seeing an NBA champion crowned this year. The season is going to start on July 31st with the NBA Finals wrapping up on October 12th at the latest. The most exciting thing about this plan is that a big part of the early schedule will feature four games per day meaning that we can watch and bet on basketball all day long. That's going to be a real March Madness energy and I honestly can't wait.
The SBT record for NBA in 2020 was +25 units when the season shut down so we really can't wait to get back into it.
You can now bet NBA Futures for the upcoming season. The current odds look like this:
Los Angeles Lakers +200
Milwaukee Bucks +275
Los Angeles Clippers +300
Boston Celtics +1000
Toronto Raptors +1400
Houston Rockets +1500
Philadelphia 76ers +2400
Denver Nuggets +2500
Miami Heat +3300
Dallas Mavericks +3500
Utah Jazz +4000
Brooklyn Nets +4500
Indiana Pacers +8000
New Orleans Pelicans +9000
Oklahoma City Thunder +9000
Orlando Magic +10000
Portland Trail Blazers +10000
Memphis Grizzlies +17500
San Antonio Spurs +17500
Phoenix Suns +20000
Sacramento Kings +25000
Washington Wizards +30000
The lack of home court advantage is really going to mess up these playoffs. The 76ers were 29-2 at home this year and 10-24 on the road. So what team are we going to get here? The Bucks and Lakers had huge advantages with home court advantage, but that is gone now. The good news is they are better than a lot of teams, but they lose something by not playing game seven at home.
We'll have a lot more on this as we get closer.
Notable Upcoming Bets:
Portugal Primeira Liga Betting Tip:
This game takes place at 3:15 Eastern time.
Aves vs. Belenenses: Before the shutdown, Belenenses was really starting to get things going. They were on a 2-0-2 run with only one goal allowed in the four games. They make their return here against Aves who has been the worst team in the league this year They have lost 19 of 24 games this year. Furthermore, they have failed to score in four of their past six games. This is a situation with a strong defensive team and a weak offensive team. The odds are really hedging towards a draw here, but I just don't see it. Belenses is good. Aves isn't.
Bundesliga Betting Tips:
This game takes place tomorrow, June 6th at 8:30 AM Eastern time.
Fortuna Dusseldorf vs Hoffenheim: Dusseldorg is deep in the relegation battle and really needs to win to survive, but the problem with that is they aren't all that good. They got thrashed by Bayern Munich last week and I can see something similar happening here.
Hoffeheim has look solid in wins against Cologne and Mainz. We're looking for more of that energy here. These two teams have played once this year and drew, but this is a much different situation and I think Hoffenheim's worst case scenario is a draw while Dusseldorf's best case scenario is a draw. I don't see both of those scenarios playing out, Hoffenheim is going to win this.
Bet Hoffenheim +145 for two units
Follow @SBTSportBetting