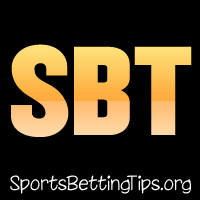 Follow @SBTSportBetting
The Raptors did what they needed to do in game three as they defeated the Warriors without Klay Thompson and Kevin Durant. If they had lost that game, they might as well have thrown in the towel on this series. Thompson will be back for tonight's game and now things get interesting. This now becomes a must-win for the Warriors to avoid heading back to Toronto with a chance to lose the series.
It remains to be seen if Durant will be back for this series which really makes things more even. The Warriors original trio is uber dangerous though and they should come out firing here. Stephen Curry had one of his best games in playoffs history in game three and I don't expect him to suddenly turn that off for this one.
Tonight should be fun.
Graeme: I said that if the Raptors were to win the NBA Championship they'd have to win Game 3 and they went out and did so.
It was an excellent team performance. In saying that, Stephen Curry was absolutely insane and I almost felt bad for him that he threw in that type of performance for nothing.
Raptors did a great job of cutting off the momentum of the Warriors whenever they got going – or Warriors would stiff a 3 or something and give it right back to the Raptors. I had taken the Warriors knowing that Raptors would have to be at their best even without KD/Klay – unfortunately, they were.
In saying that I did feel it was still a winnable game for the Warriors. Draymond had a bad game that cost them as well.
The Toronto Raptors have now rightly moved to favourites to win the NBA Championship.
Oddly enough the Warriors have now scored exactly 109 points each game.
Kevin Durant is out of Game 4. Klay is likely back tonight and boy do they need him.
It's an interesting mindset thing going on. Durant is expected back for Game 5 it looks like and Warriors may be prepared for that and to run the board knowing they're back at full strength. So I wonder how much effort they put into this one.
Raptors meanwhile knowing KD is likely back – this game is more important than ever.
Raps either win or keep it close. Raptors +4.5
Vin:
That was definitely a huge win for the Raptors, but the thing that sticks out to me is how many chances that the Warriors had. They were able to get the lead down to seven or eight points multiple times, but then something would happen to take it away. A big turnover, a missed three, something and the Raptors would extend it. I honestly feel like if the Warriors had played better defense they might've been able to steal this one.
The good news for the Warriors is that they are going to get one of their best defensive players back for this game in Klay Thompson. His loss was definitely felt in game three on both ends of the court. There has been a lot of criticism about sitting him in the last game, but you have to be careful with these things. If he is even 10% stronger in this game than he would've been, that makes a huge difference.
We got a superlative performance from Stephen Curry in game three, but he just didn't have enough around him to get it done. With the Warriors backs against the wall, I expect them to come out strong here. This is the greatest team of this century and they are not going to lose back-to-back games in the Finals at home. I just don't believe that and I think we get a tied series tonight. https://www.Bovada.lvWarriors -4.5
Follow @SBTSportBetting