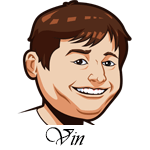 The NBA Playoffs are officially exciting. LeBron is gone, there's no Steph Curry, and the last time one of the eight remaining teams won an NBA championship was way back in 1983. We are getting some fresh blood in the NBA title picture and that is reason for excitement.
Two big games in the conference semifinals tonight which look like a couple of great spots to make a bet so we're on that today.
Milwaukee Bucks at Brooklyn Nets Betting Tips:
The Nets took game one of this series easily, but there are a few things that I don't see carrying over to game two.
The big thing is the three-point shooting. Both of these teams really make their name beyond the arc and the Bucks had a terrible shooting performance in game one. They ended up just 6/30 from deep in this game and I have a hard time seeing that continuing here. You can give some credit to the Brooklyn defense, but some of those shots are going to go in. The Bucks shooters are simply too talented to have another game like that. I expect a lot more out of Middleton and Bryn Forbes here.
The other thing I am looking at here is the minutes. James Harden left early in the last game which led to huge minutes for Kevin Durant and Kyrie Irving. KD played 40 while Irving played 45. That is just untenable and you have to think fatigue will be a factor for them. Maybe not tonight, but the longer this series goes the more trouble that could be for the Nets. By the same notion, the Bucks could go up a little bit on the minutes for Giannis, Middleton, and Holiday. The Bucks like to keep the minutes load down, but if this thing is close late – those three aren't leaving the floor.
Milwaukee should take this game.
Pick: Milwaukee Moneyline
Canada: Best Odds: 1.87 at Sports
Interaction – $125 Bonus
USA: Best Odds: -116 at BetOnline –
50% to $1000 Welcome Bonus
Everyone Else: Best Odds: 1.86 at Bet365 – $200 in Bet Credits
(Odds correct as of 2021/06/07 1:39:16 PM EST but are subject to change.)
Denver Nuggets at Phoenix Suns Betting Tips:
I want whoever wins this series to come out of the Western Conference so I'm really looking forward to tonight.
The Suns dispatched the Lakers and what was most impressive about this series to me was that Devin Booker didn't miss a beat. A lot of time young players make their first playoff appearance and struggle under the spotlight, but that was not the case with Booker or any of the Suns players in the first round. This is actually a better match-up for them as far as from a tough defense perspective so I think they play well here.
Nikola Jokic is the MVP of the season and he is the reason that they beat the Blazers. They simply had no answer for him down low and it will be interesting to see how DeAndre Ayton is able to defend him. If he has the same success as Nurkic did, this series is not going to go well for Phoenix.
This is a match-up that I need to see how things are going to play out a bit before I start picking sides. However, I do think the over is an easy bet here. During the regular season, Denver and Phoenix had the fourth and fifth-highest over percentages in the league. Two of their three match-ups went over this total this season. I see no reason why we shouldn't get a third here.
Pick: Denver/Phoenix Over 221.5
Canada: Best Odds: 1.91 at Sports
Interaction – $125 Bonus
USA: Best Odds: -107 at BetOnline –
50% to $1000 Welcome Bonus
Everyone Else: Best Odds: 1.90 at Bet365 – $200 in Bet Credits
(Odds correct as of 2021/06/07 1:39:16 PM EST but are subject to change.)