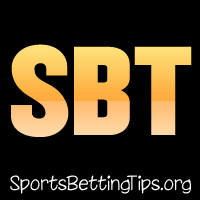 Follow @SBTSportBetting


[Get Exclusive Tips on our Patreon, Ad-Free
]
Last night the Tampa Bay Lightning took a 2-1 lead in their series against the Blackhawks by stealing one in Chicago. This series is far from over, but here is an interesting stat to keep in mind as the series goes on: Road teams who won Game 3 in the Stanley Cup Finals have won the cup 31 of 32 times in NHL history and are 10-0 since 1990. That's crazy. I'm not saying it will happen, but this could be the game the Blackhawks regret losing the most.
The Stanley Cup Finals are off tonight which means the NBA Finals are back on. Game 2 of the series between the Warriors and Cavs was one of the crazier games we've seen in these playoffs. The second straight overtime game, another Lebron monster game, the clutch Delly game, the worst Curry game, the Mozgov half and every other crazy little subplot. The Warriors are a lot better team, but Lebron is just willing his team into position to steal this series while his coaches have put together a defensive scheme that is truly giving the Warriors fits. In some ways it reminds me of the Warriors/Grizzlies series, maybe the Warriors are just a small adjustment away from taking this one, but Lebron won't let that happen. Then again, I can see this being like last year's Finals where the first two games were competitive between the Heat and Spurs, but then the Spurs turned their offense up to another level and it was over. The Warriors can reach that level, but if they will is the question.
Tonight we have NBA Finals and MLB tips that we will get to now. Don't forget to come back tomorrow for our weekly golf tips.
MLB Betting Tips:
Last week the Phillies played the Reds with Haraang going against Desclafani and we bet the over. It won. This week the same two teams and same two pitchers face off again and we're bringing it back. Over 7.5 runs i this one. Don't fix what ain't broken.
On the other end of the offensive spectrum, we have a great pitching match-up in New York tonight as Max Scherzer of the Nationals takes on Masahiro Tanaka and the Yankees. This should be a fun match-up between two really great pitchers. Tanaka, especially, has been hot lately with a 0.89 ERA in his last three starts. Don't expect a lot of runs, expect a lot of strikeouts. Under 7 runs
NBA Finals
Despite everything that has happened in these first two games, the Warriors are still a -2 point favorite in game 3 on the road. I think that tells the story about where this series is headed. Lebron James is doing amazing things right now with a team filled with former Knicks, Australians and Russians. Win or lose he should be the MVP (more on this in a second). He's just been that good, but the Warriors (as a team) are better. It took a God-like performance from Lebron and an absolutely horrible performance from Steph Curry to win by two points in overtime. Do you really expect those special circumstances to continue in this series? The Warriors are a historically great team and I expect them to right the ship starting in game 3. Warriors -2 is the play.
As for Lebron goes, if he keeps up anywhere close to where he is now he deserves the Finals MVP. It hasn't happened since 1969, but if it were ever going to happen again this would be the year. Luckily for you, there is betting odds on it. Maybe just a a 1/4 unit bet or something small, but the Finals MVP from losing team +700 seems like a great bet right now.
Follow @SBTSportBetting