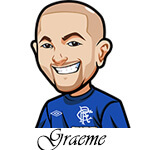 Follow @SBTSportBetting
Well – I hope everyone followed us on our first week of the F1 racing because holy crap – I don't think we could've asked for a better start.
First of all we accurately predicted who would win the race. Our system got off to a great start by predicting Nico Rosberg to win the race. With 7/2 odds for that one, we already were up in the money.
That was a great start – but then we also tipped our Underdog bet of Kevin Magnussen. We told you to go with at LEAST a Top 6 finish for him, and preferrably E/W or even a podium finish. He did just that in a huge one to make it a MASSIVE first week for us.
We also told you to lay Vettel – so if you did that – boom, what a great great week to kick it off.
So we had a break from the F1 last week, but now we are back with the Malaysian Grand Prix 2014 Betting Tips and some hope that we can continue our hot week last week.
As always we will lay out three bets for you. We'll use our system and expertise to predict the winner, as well as provide a value bet and then the underdog.
Let's get to the tips:
Malaysian Grand Prix Winner: Lewis Hamilton
Last week we bet against him and won, but this week the system loves Lewis to do the business. Without a shadow of a doubt, the Mercedes car is the one to beat until at the very least at the start of the European season. And I mean look at Rosberg – he was never troubled at all during the race, and even after a safety car bunched the field was still able to finish a whopping 20 seconds ahead.
Mercedes is the way to go, and we're going with Lewis Hamilton. He had all the gremlins in his car, but looked great through practise and took pole easily. The system likes Lewis Hamilton to win the Malaysian Grand Prix.
Obviously the odds on this one won't be great, but the best odds are at https://www.Bovada.lv with a price of 13/8 which has value.
Non-Mercedes Value Bet: Felipe Massa
If you discount Mercedes, then Felipe Massa is solid value. He's 14/1 which is a great price to win the race. You can also bet on a Top 6 finish for him at 1/2, or a podium finish of 9/4. Top 6 finish is a nice safety bet.
Massa is more reliable than the Bottas, and with the mix of long straights, large run-offs and of course the Mercedes power should really help him here.
You can get those odds at https://www.Bovada.lv.
Underdog Bet: Jenson Button
Nice price of 14/1 for Button – and I'd be going for him as a Top 6 finish. There's a fair amount of debate at the moment as to who is the third quickest car – McLaren or Ferrari. These circuit characteristics suit McLaren more according to our system. Historically, they also develop their car a lot faster than the other teams in the pitlane.
The system also, based on historical data, likes Buttons style and feels it is best suited for the new F1 rules which allows for good value. Go for a Top 6 for him too.
Malaysian Grand Prix Betting Tips:
Other than the ones above, a few other Malaysian Grand Prix Betting Tips for you:
Mercedes to have the winning car at 4/9 is a bet that still has value.
Look into laying Red Bull at https://www.Bovada.lv as they're very overpriced.
It'll be either very hot with a threat of rain, or very wet in Malaysia. Either way – bet for Under 15 Drivers to finish. That's "Number of Classified Drivers" on the sportsbooks.
Head on over to https://www.Bovada.lv and place those bets.
Follow @SBTSportBetting