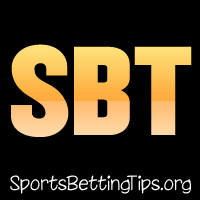 Is it wrong that all these years later, I still wake up on a Friday and the first thought in my head is that bloody Rebecca Black song?
Truth be told – it's my alarm clock on Friday. I have it set so that every Friday I wake up to it, and every Friday without fail I wake up in the best bloody mood possible.
We've got F1 Betting Tips for everyone, with the season starting off this weekend. Very excited about that. Let's get to it:
F1 Australia Grand Prix Betting Tips:
Not much has changed from last season – Mercedes are still the dominant team. As time goes on, we hope to see the likes of Williams, Ferrari and Red Bull step up. However in the beginning stages, it's really hard to see anything but your typical Mercedes 12- finish.
We're going to bet Kimi Raikkonen Podium Finish for this one, however we also recommend splitting your bets up – half on that, half on Kimi Raikkonen Winner Without Mercedes. The former is 5/2 and the latter is 5/1.
We also think Lotus could surprise a lot of people this season. We like Grosjean for the Top 6 finish – as really between the two drivers, he's the more mature and smart. 4/1 odds on that.
Finally we'll go with Magnussen in the points. Evens for that, and he finished here on the podium last year which is good. All we're really worried about is the car lasting the whole way. It does that? Banker!
The Formula 1 kicks off the 2015 season with a trip to Australia.
Lewis Hamilton comes into this one as the favourite at 10/11, with Nico Rosberg behind him at 2/1. That really sums up what we expect from this season – your atypical first and second finishes, as we saw last season – dominated by the boys at Mercedes.
While that stands true now – by the time the European season hits in May, things could be slightly different. This season is really shaping up well. Williams, Ferrari and Red Bull are all improved, and Lotus should also be joining that mix. We'll probably see Force India drop back a bit and we're very curious about McLaren. They completed very few laps in testing so they're completely unknown in regard to where they stand.
This is going to be one of the most intriguing opening races in awhile.
The F1 Australian Grand Prix takes place on the Melbourne Grand Prix Circuit, where it will take place until at least 2020. It's taken place here since 1996, with Damon Hill winning the inaugral event at Albert Park. Last years winner was Nico Rosberg, despite Hamilton getting pole position. Hamilton retired on just the 2nd lap which was very disappointing.
Joining Rosberg on the podium, at 26 and 30 seconds behind respectively, were Kimi Magnussen and Jenson Button.
Let's get to the Australian Grand Prix Betting Tips:
Australian Grand Prix Betting Tip #1:
The first betting tip is going to be on Kimi Raikkonen. We're split on this one so it's your call what bet to take.
We like him for the podium finish. It's 5/2 which is a nice price. Kimi is coming into this one after a nice winter test, and we think that the Ferrari for this season really suits Kimi that much more.
However you may also want to consider betting him as the Winner without Mercedes. More riskier? Of course it is. But considering the odds of 5/1, it's probably worth a bet.
Australian Grand Prix Betting Tip #2:
We think Lotus are going to get off to a great start and really be battling this year…..for the team behind Mercedes. Sigh. Either way, Lotus should be right up there, and the early days will be the time to bet with the best value.
Looking at the two drivers, Romain Grosjean is the more sensible of the two, and we like him to possibly get a Top 6 Finish. We're getting a hefty price of 4/1 on that, and with the way F1 is – it's a risk we need to take at this point in the season.
Australian Grand Prix Betting Tip #3:
Finally for this week, we will go with Kevin Magnussen to get in the points. 2nd here last year, he's got good experience on this track. Our only concern is if he lasts the whole race – we're going to bank that his car does that though, because evens is a price we have to take advantage of.
Bet all your F1 at https://www.Bovada.lv and get a free bet in the process.
Cheltenham Festival Betting Tips:
1:30. Hargam. Course and distance winner Peace and Co is hot favourite, so we'll turn our attentions elsewhere, as there could be several improvers in the field. Tony McCoy rode well on Thursday, and will be looking to go out on his last ever Friday at the Cheltenham Festival with a bang on with a win for Jonjo, too. He's got good form, but then so does most of the field. Peace and Co looks the winner on paper, but with four-year-olds, you never know. There's form lines coming out of the Fred Winter, but nothing that looks spectacular.
2:05. Sort It Out. All the stats here point towards the bottom of the handicap, with winners usually rated in the 130s, while not carrying more than 11st 2lbs. That doesn't leave us with much, and since stats are our best chance of picking a winner here, we'll go with Slippers Madden to get a winner here on Sort It Out. Look for anything gambled pre-race, though, as this is where some stables could make a nice bonus!
2:40. Martello Tower. Hot race here. And another Walsh/Mullins favourite.He's plenty short, although has a nice form line. But the form line of Martello Tower through Outlander isn't too bad at all, either. This race is open to an improver, but in such a big field, it's hard to pinpoint exactly where. So a spot of value on Martello Tower here, and we'll hope that the form of the Neptune Investment Novices' Hurdle holds up.
3:20. Coneygree. A bit of a speculative one here, but they sidestepped the big novice chase with Coneygree and went straight to the big one instead, so they must have some confidence. There have been comparisons with Denman, and we don't blame them, in what is actually a wide-open renewal of the Gold Cup. It's not a classic, so it's there for the taking. We just love how confident the connections were in going straight for the Cheltenham Gold Cup.
4:00. Paint The Clouds. Horrible race, so we'll look at the jockey bookings for this. Sam Wahley-Cohen has the ride on Paint The Clouds, he's a great amateur and he's on a classy horse that is undefeated over fences and has won at Cheltenham before. Not the greatest value ever, but it's fine.
4:40. Noble Endeavour. This is yet another race for the bookies to try and get out of a hole. The stats point towards horses nearer the top end of the handicap, and Noble Endeavour won last time out and finished second on his other two runs this year, so he's looking progressive enough at six years-old. Tough race to call, and David Pipe would no doubt love to win it, but we can't see it. Still, stranger things have happened. But we'll take Noble Endeavour at a fancy enough price.
5:15. Ted Veale. The lucky last for yet another yet and, once again, a huge field with the chance of a big winner to help you out if you've done your dough. McCoy's on the favourite and if you believe in fixes, he'll win. But since the sport isn't corrupt and you don't always get the fairtales, we'll look at a horse that connections felt good enough to run in the Arkle last year. He's a big enough price, and if you're good enough to run in the Arkle, you're good enough to compete in a Grand Annual.