March 14th, 2017 Betting Tips: NBA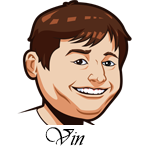 By
The playoff races are heating up and once again Cleveland is looking vulnerable. They are just 4-6 over their past 10 games and now hold just a slim two game lead over the Boston Celtics and 2.5 over the Wizards. The Celtics have one of the easiest schedules in the league over the remaining schedule while the Cavs have one of the toughest. What once seemed unthinkable is now in play and the Cavaliers will probably have to make a decision down the stretch. Do they want to push it and get to that top seed? Or do they want the rest that they have become accustomed to over the past couple of years and go into the playoffs as a lower seed?
The Cavaliers have another gear and when healthy are in another stratosphere than all these teams, but they haven't been healthy in a long time. Kevin Love is still out and that is a big part of what makes them the special team that they are. I think it'll be very interesting watching this team down the stretch.
#1 Sportsbook Online for Americans

Good deposit bonus, lot of unique bets & props. Excellent mobile & live betting.
NBA Betting Tips:
The Cavs are on a bit of a cold streak right now and play the Pistons tonight who are finally starting to put it together. They are 7-3 over their past ten and a 4-1 over their past five. They've really figured things out defensively and while it's not always pretty, they have been finding a way to win and started to look like the team that we thought they were going to be going into the season. They are getting way too many points tonight and while I think the Cavs should win this one, it won't be a blowout. The Cavs defense has been lagging all year and Detroit can cause them problems. The Pistons +8 is a great value tonight.
The easiest pick of the night has to be Oklahoma City -6 against the Brooklyn Nets. The Thunder won by 19 the first time these two played and there is no reason to think that this one will be any closer.
While many people have counted them out, the Blazers have won five of their past six games. They are still two games out of the eighth seed, but are heating up at the right time. Tonight they play a very winnable game against the New Orleans Pelicans who have yet to fully gel with the Anthony Davis-DeMarcus Cousins front line. That duo could be very dangerous at some point, but it feels more like a future thing to me. Give me the Blazers +4 tonight who have the much deeper squad.
The Golden State Warriors are still without Kevin Durant, but that won't matter much tonight as they play the Philadelphia 76ers. That should be the cure for all that ails them and it should be a roll. They are a -17 favorite, but we're not interested in that. Instead, let's go with the over 219 score. These two teams both play at a frantic pace and there will be a lot of shots put up tonight. A lot of them will go in and this should be the highest scoring game of the night.
#1 Sportsbook Online for Americans

Good deposit bonus, lot of unique bets & props. Excellent mobile & live betting.