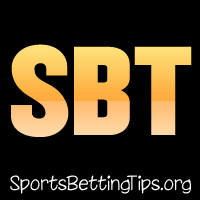 Follow @SBTSportBetting
1-1 last night.
Another painfully close loss last night as the Pelicans +4.5 lost by five to the Spurs. That's just cruel. I have to give all the credit to the Spurs defense for this one as they held the fast paced Pelicans to just 35 points in the second half. I don't believe in +/- as a be-all, end-all stat, but it seems like the Spurs brutalized Rajon Rondo in this one as he was a -23 in 23 minutes. Yikes.
The Trailblazers grabbed us the win with a great showing against the Cavaliers. Never underestimate the power of the Cavs' shitty defense. The Blazers got the win, but the story of this game will be this dunk by LeBron.
Cool dunk, but LeBron James is going to need to start playing forty minutes a game a lot earlier than the playoffs if they want to avoid dropping in the seeding any further.
Dallas Mavericks vs. Toronto Raptors Betting Tips:
The Raptors are the best team in the Eastern Conference right now and it's not even close. The Celtics are an injured mess and the Cavs are praying that Kevin Love can save them. The Raptors are my pick to win the Eastern Conference this season and I placed a small wager on a Rockets-Raptors Finals. The value was just too great.
Which is my way of saying that the Raptors are a team I trust more than almost any team in this league right now. They aren't going to pull a Bucks move and lose to a tanking team. They are going to dominate them and then they are going to put their awesome bench units in and they are also going to dominate them. This is an outstanding team and I love them tonight. Raptors -10.5 is a steal.
Boston Celtics vs. Orlando Magic Betting Tips:
If the Wizards game taught us anything, it's that the Celtics B-team is pretty dang good. Al Horford is probable for this one which ups their game quite a bit and I can see the Celtics handling the Magic easily. No Aaron Gordon and Evan Fournier for the Magic plus a Celtics team that always plays hard. Don't overthink it, Boston -6.5.
Los Angeles Clippers vs. Oklahoma City Thunder Betting Tips:
I've written before how the Thunder defense has fallen off a cliff since losing Andre Roberson to injury and that is definitely in play here. Especially when Paul George is listed as questionable for tonight's game. This Clippers team plays hard every night and they will take it to you when they smell weakness. Doc Rivers has done an amazing job coaching this season and this team is still in a good position to make the playoffs.
Being without Paul George is a major weakness and we like the Clippers to play well tonight. Russell Westbrook could do some crazy stuff and lead his team to victory here, but the Clipper +4 is just too nice to pass up. I could see them winning outright and a close game seems certain.
Follow @SBTSportBetting