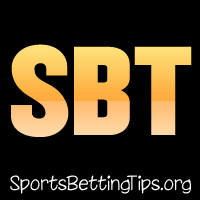 Follow @SBTSportBetting
1-1 last night.
The Blazers continued their winning ways last night with a 100-87 win. This one was won in the first half as the Blazers went 60-45 in that timeframe and never looked back. This was their 12th win in a row and the defense really shown in this one. Damian Lillard had a great night with a 24/8/7 line. More on the Blazers later.
I also liked the Jazz last night and they did win again, but -14 was just too big of a line. The Kings played really hard in this one and I should've probably given them more credit going into this one. The win pushed the Jazz up to the 5th seed in the West and I have a feeling they aren't done moving up yet. Look out, Thunder.
Houston Rockets vs. Minnesota Timberwolves Betting Tips:
The Rockets have taken a 2.5 game lead in the Western Conference and thanks to a multitude of injuries to the Warriors, they have seemingly locked up the #1 seed in the conference. James Harden looks to be running away with the MVP award and people are starting to think that this team has a real chance to win the NBA Championship this year. To me, that all depends on the health of the Warriors. Once Andre Iguodala gears up, Stephen Curry comes back, Klay Thompson gets back and Kevin Durant also comes back, things will look a little different. That said, this is still going to be some amazing basketball and the Finals should be in the West this year.
For tonight, they face the Timberwolves on the road and I don't love the Wolves chances in this one. This team ranks 27th in Defensive Rating and are going against a Rockets team that is top-8 in Defensive Rating and top-2 in Offensive Rating. Without Jimmy Butler, I just don't see them having the firepower to keep up with Houston tonight. Chris Paul has been playing great, Harden is the MVP and Clint Capela is one of the breakout stars of the season. Rockets -7 on the road is an easy play for me.
Portland Trailblazers vs. Los Angeles Clippers Betting Tips:
I am as big a fan of the sort of grit and grind Clippers as anyone. I love a good team with no stars that plays hard every night, but let's be serious: this team should not be giving points to the Blazers right now. Portland is playing at another level, having won 12 straight, and that is a level that the Clippers just aren't on.
During this 12-game stretch, the Blazers have had the second best defense in the NBA and are the only team besides the Jazz to have a Defensive Rating under 100. Over this month plus they are also one of four teams with a Net Rating of 10+. They are absolutely awesome right now and I just don't see how they are getting points tonight. This is my play of the day, Blazers +2.5. I believe in this team a lot right now and I think they will stretch it to 13 tonight.
Follow @SBTSportBetting