March 21st, 2017 Betting Tips: NBA, World Baseball Classic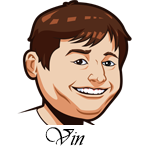 By
As we head down the stretch of the final games of the NBA season, the race for the top seeds in the Eastern Conference is still going strong. The Cavaliers seemingly have the top seed locked up with a two-game lead and 13 games left, but they still have four back-to-backs on their schedule and as we saw Saturday night they aren't afraid to rest people.
The Celtics have had their chance to strike, but haven't made a significant move. They are still two and a half games up on the Washington Wizards for the third seed after a big win against the Wiz last night. The Wizards have definitely struggled as of late and now find themselves with just a one-game lead over the Raptors for the third seed. That would be huge for Toronto to get to that third seed as a second round match-up with the Celtics is preferable to one against the Cavaliers. Kyle Lowry will be back for the playoffs and you have to think he'll be full strength by that second round.
All of the team's in this race are off tonight except for the Raptors so they could find themselves getting a bit closer in this race.
#1 Sportsbook Online for Americans

Good deposit bonus, lot of unique bets & props. Excellent mobile & live betting.
NBA Betting Tips:
Which is what exactly I think that the Raptors will do tonight against the Bulls. Chicago will be without Dwyane Wade and the Bulls have overall just been a mess this season. I don't like them to make the playoffs and I don't like them tonight. Raptors -6.5 should roll.
The Golden State Warriors have figured out how to be themselves without Kevin Durant again and they are looking dangerous. They've won four straight and last night they blew out the Thunder. They get an easier match-up tonight as they face the Dallas Mavericks. Dallas has played admirably this year, but this is the Warriors we're talking about. This one might get ugly fast. Warriors -4 in the battle of the Curry brothers.
Another great West team is in action tonight as well as the Spurs face the Timberwolves in Minnesota. The young Wolves have been friskier and friskier as the season goes on as they've started to play better defense, but they still have a way to go before they can really hang with the Spurs. I could see them putting up a good fight for three quarters before the Spurs -5 take over and don't look back.
The most fun game of the night has to be Milwaukee at Portland. These two teams are both fighting for a playoff spot and have cruised to 8-2 records over the past ten. The Blazers are in a position to overtake the Nuggets and return, but Milwaukee won't make it easy. I think this will be a close game so give me Milwaukee +5.
World Baseball Classic Betting Tips:
The United States and Japan face off tonight in a battle to face Puerto Rico in the championship tomorrow. Call me un-American, but I am loving Japan in this game. Japan is always the best team in this tournament, winning it two of three years, and a return to the finals would be fitting for them. They always put their best foot forward which I can't say about the US team. Tanner Roark gets the start in this one and while he is a solid pitcher, he's a #3 or #4 starter on most teams. That isn't going to be enough against a stacked Japan team. I think the US got mostly lucky against the DR and tonight that luck runs out. Japan +107 in this game or Japan +200 to win the whole thing.
#1 Sportsbook Online for Americans

Good deposit bonus, lot of unique bets & props. Excellent mobile & live betting.