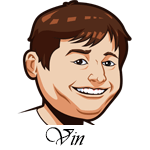 A tough 0-2 on Saturday.
Our horse had trouble getting out of the gate on Saturday and wasn't able to make the comeback that we were looking for.
We saw another sport go down due to the coronavirus this week as La Liga decided to suspend play. The Spanish football league had originally postponed for two game weeks on March 12, but has now made the decision to stop indefinitely. Spain has been under lockdown and things don't seem to be improving there. This was definitely the right decision as Valencia had previously announced that 35% of the first-team players and staff had contracted the virus.
The drama with the Olympics has continued with Canada saying they won't send athletes to the 2020 games. Canada says they want the games pushed back to 2021 or they won't send anyone. They are the first country to make this statement, but I wouldn't be surprised to see many more do so. The IOC is set to make a decision in the next four weeks about the 2020 Games.
Yesterday, we actually saw some NASCAR action as they raced virtually via iRacing. The experiment seemed to be a success as Denny Hamlin won the race while barefoot, edging out Dale Earnhardt Jr. Hamlin was actually discovered by Earnhardt Jr. through iRacing before he became a NASCAR driver and this was Hamlin's 31st victory in the iRacing circuit.
Notable Upcoming Bets:
When Will The Sports Come Back?
The big question right now is, when will we see these leagues again? The NHL and NBA are in danger of losing their playoffs and going without a champion crowned. While the MLB season is bound to get weirder and weirder the longer this thing goes out.
Bovada has posted odds on when the sports will come back so let's take a look at those.
Will MLB Regular Season Start On Or Before July 3rd 2020?
I am leaning no here. Let's say it's mid-June and MLB gets the okay to start playing again. Well, everyone will need to do spring training all over again for the most part unless they want a ton of injuries on their hands. So, the best thing to do would be to do a quick "spring training" and then come back in July. Plus, MLB loves to play up the whole America's game thing so what would be more American than coming back on the 4th of July? USA! USA! USA!
Will NBA Resume On Or Before July 3rd 2020?
This is a tough one because it's really hard to imagine them starting in July and having any sort of playoffs. The following season starts in October and you can't do four rounds of the playoffs plus have a rest in that amount of time. I'm leaning no towards the season getting cancelled here.
Will NFL Regular Season Start On Or Before Sept 13th 2020?
It may just be dumb luck, but the NFL remains undefeated. If everyone does what they are supposed to do during this time, it will start on time.
Will NHL Resume On Or Before July 1st 2020?
I'm leaning no here, but not as strongly as the NBA. I can totally see the NHL forcing the Stanley Cup Playoffs to still go on and I can totally see the players going along with it.
What League Will Play Their Next League Match First?
England Premier League +250
Spain La Liga +375
Italy Serie A +1000
France Ligue 1 +350
German Bundesliga +150
German Bundesliga is the favorite here and that's as good a play as any. Germany has banned groups of 2 or more from gathering which is the most aggressive policy we've seen a country enact yet.
You can bet all these and more at Bovada.