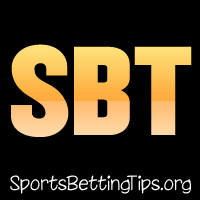 Follow @SBTSportBetting
An awesome 2-0 night of wins last night.
The big news is that Stephen Curry came back for the Warriors and led us to a cover over a tired Hawks team. The big news isn't the win though, the big news is that he came back from injury and then left the game with an MCL strain.
Steph Curry was visibly upset, and limped to the locker room after this apparent left leg injury. pic.twitter.com/GLzsV2jtWM

— SportsCenter (@SportsCenter) March 24, 2018
He did not look happy and it did not look good. They say it's just a strain so hopefully he'll be back by the playoffs. I just don't see them winning it this year without him. Kevin Durant is the best player, but Curry is the key to everything. Let's hope that MRI turns out okay. (Unless you're a Rockets fans.)
Our other win was a close one, Heat +6.5 and the final score was Thunder 105-99. They don't get any closer than that and it's about time one of those fell on our side. Feels good.
Another full slate tonight and we have three picks coming at you.
Minnesota Timberwolves vs. Philadelphia 76ers Betting Tips:
The Sixers are so hot right now. They've won five straight and are 9-3 over their last 12. This team is clicking at the right time and making a surge up the NBA standings. The duo of Ben Simmons and Joel Embiid looks to be real and I am really interested to see what this team does in the playoffs.
Minnesota, on the other hand, has been limping down the stretch without Jimmy Butler. Their defense isn't getting much better and they are trying to hold on to a playoff position as the Nuggets are just two games back of them. This could be a good one…
But I don't think it will be. Since the All-Star break, Philly is a top-6 Net Rating team and top ten in both Offensive and Defensive Rating. During that same period the Wolves Defensive Rating is 24th in basketball. This looks like a great night for the Sixers to move up the standings. Philadelphia -7 is the play here.
Charlotte Hornets vs. Dallas Mavericks Betting Tips:
The Hornets have had one of those seasons. Their secondary numbers are great, but they have lost a lot of close games and had some injury troubles. They won't make the playoffs, but they are one of the tougher teams to beat out of the East. They play the Mavericks tonight who have no desire to win this one and shouldn't even try to with lottery balls at play. They've lost five of six and I think they'll make it six of seven here.
Charlotte is coming off a game in which they destroyed the Grizzlies, 140-79 which was one of the most lopsided scores I've ever seen. I think they play with that same sort of intensity here tonight and grab the win. I'm not saying they'll win by 61 again, but Charlotte -1.5 seems like a pretty safe play all things considered.
Memphis Grizzlies vs. Los Angeles Lakers Betting Tips:
The Grizzlies just lost 140-79 to the Hornets. How do you think they'll do against one of the most exciting young teams in the league? I don't think they'll do very well. Lakers -5 because it should probably be 10+.
Follow @SBTSportBetting