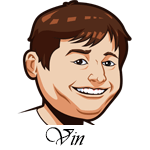 The NFL Draft now has an official date with the event moving to April 23-25. This event will be televised, but it won't be like years past with players in the green room. Despite the coronavirus situation, Roger Goodell released a statement saying the the league decided the draft should go on and it was "unanimous and unequivocal that the Draft should go forward as scheduled."
The good news here is that football fans now have something to look forward to and we have something to bet on coming up. The Bengals have the number one overall pick and LSU Joe Burrow is rumored to be the top pick. There are those who think he doesn't want to play there and might pull an "Eli Manning" move, but that remains to be seen. That could cause some drama in the betting markets as we get closer to that and I'll have the odds up as soon as we see them. The Redskins, Lions, and Giants make up the other top four picks.
One event that we are looking forward to betting on is WrestleMania next Sunday. The rumors are that most of the matches have already been taped for this event which has lead to European sportsbooks not allowing betting on the events due to laws regarding pre-recorded events. Bovada still has odds up for this event.
The big news there is that Roman Reigns is now out of WrestleMania due to coronavirus concerns. He was scheduled to face Goldberg for the WWE Universal title, but pulled out. Reigns is a leukemia survivor and potentially immunocompromised so this is a smart decision for him and his family. It seems like this may not be the last wrestler to pull out of this event. This event is still a week away, but I would expect more changes between now and then.
The other big question is, will the results get leaked? If they do, betting on this event might not be very funny come next weekend. Maybe get those bets in now.
Notable Upcoming Bets:
CS:GO ESL Pro League Betting Tips:
Some big news out of Nevada as the CS:GO ESL Pro League has been approved for betting. This had been available online at some sites for some time, but the gaming board giving it approval is a big step forward for this league being approved for betting. The Nevada Gaming Control Board approved three types of wagers on the competition: head to head, winner of each match, and overall season winner.
The game we have today is the Evil Geniuses taking on 100 Thieves. Evil Geniuses are favored at -170 here, but the line on the game of -1.5 has them at +180. That's a real hedge by the sportsbooks as they seem to really think this is going to go three games. I think I would agree with them as these teams both should be showing up today with more eyes on the product. I think this one goes at least three and will be going with the over here.