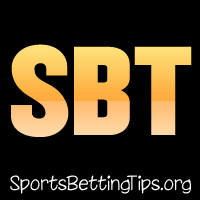 Follow @SBTSportBetting
A strong 2-0 record last night! Felt good and let's keep it going with a strong weekend.
We had the 76ers +3.5 at the Cavaliers and they ended up winning this one outright. The Cavaliers are now 6-24 at home against the spread this season and they might be in trouble if either the Bucks or Pacers wanted to win some games. As it stands, they look like they'll hold onto the third seed and get a hell of a series from these Sixers.
Our other pick was the Lakers +4 who grabbed the win at Miami. They have really been playing well as of late and it's starting to look like an intriguing landing spot for some superstars this offseason. Maybe not LeBron level, but for someone like Paul George this looks like a really intriguing team going forward.
Full slate of games tonight and a big time schedule alert, so let's get right into the tips.
Minnesota Timberwolves vs. Utah Jazz Betting Tips:
This is a schedule alert game for the Wolves who played at Portland last night, a late game (and a loss), then traveled out to Utah for tonight's game, losing an hour on the way. Meanwhile, Utah will have a three-day rest advantage and be on the final day of a 12-day homestand. That's quite the advantage. Throw in the playoff implications, the lack of Jimmy Butler, the recent play of the Jazz, and it's easy to see why we love the Jazz -7 in this one.
We were on the wrong side of a schedule alert game earlier this week, not this time. Jazz are the play.
Oklahoma City Thunder vs. Phoenix Suns Betting Tips:
The Thunder have been doing their part to stop tanking by playing like crap against some of the worst teams in the NBA. They beat Dallas by 1 point, Orlando by 7, the Kings by 3 and the Grizzlies by 7. They should not be playing close games against teams like this, but they have and a big reason is the defense. Since losing Andre Roberson their defense has been bleeding points and that is one thing the Suns do pretty well.
Russell Westbrook and Paul George are still great and can take things over, but beyond that this team is in trouble. Carmelo Anthony looks cooked and they just don't look good as of late. They give up too many points and they don't deserve to be favored by this much on the road tonight. Look for Devin Booker to go off and the Suns +8 to play it close.
Los Angeles Clippers vs. New York Knicks Betting Tips:
It's hard not to like the job that Doc Rivers is doing with this team this year. I remember early in the season speculating about his job security, but now with a team led by DeAndre Jordan and Tobias Harris they are getting things done and fighting for the playoffs. Just a great job.
They play the Knicks tonight who are on a straight track to the number one pick. They've lost 10 of their last 11 and most of those games haven't been close. No Kristaps Porzingis has made this team terrible and I have no faith whatsoever in them. The Clippers -8.5 are a great play at home tonight.
Follow @SBTSportBetting