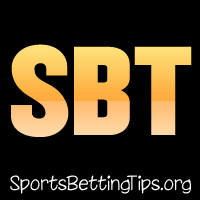 Follow @SBTSportBetting


[Get Exclusive Tips on our Patreon, Ad-Free
]
Welcome to the sports betting tips for May 10th, 2015.
It's already been quite the busy morning in sports. The IIHF World Championships are taking place as I type, with USA vs Slovenia. The AfrAsia tournament has wrapped up, as has the Spanish Grand Prix where Rosberg managed to get an important win under his belt.
In soccer, Manchester City laid waste to QPR in a 6-0 drubbing. As I type, Chelsea are playing Liverpool and up 1-0. Celtic also beat Aberdeen in the Scottish Premiership – although that league is done and dusted anyway.
Hope everyone enjoyed UFC Fight Night last night. It was a fun show with some great finishes all the way up to the end – when we had that Hunt vs Miocic ending. Ugh – the ref really should have stopped that one in the 3rd. I understand why he wouldn't – but yeah, that was not good to watch and reminiscent of the early days of UFC.
Oh well – it happens. Let's get to the betting tips for May 10th, 2015:
NHL Playoff Betting Tips:
The Montreal Canadiens continue their epic comeback with a great result last night. Will be amazing if they can do it.
Tonight our first betting tip is Ducks in regulation. Calgary have fought well and props to them for getting an actual win in the series – but we called the Ducks winning this series before it began and the only surprise is that they didn't sweep. They're just so much more skillful than the Flames, and will win tonight in dominant fashion to head straight into the Conference finals against the Chicago Blackhawks.
We will refrain from picking someone in the Capitals vs Rangers game. We've argued about that one all morning and just can't come to a decision. Such a tight series. We want Capitals to win – but they can be so hot and cold that we just can't trust htem.
NBA Playoff Betting Tips:
We're going to take Bulls +2.5. We know how well the Cavs did in Game 2 with a huge bounce back – but we expected that and made money from it. We think Cavs will run this one close but we're talking about a game that should be 1 point approximately separating the teams. Bulls know what to expect from the Cavs this time around and after the way they stifled the last game – we like them doing similar.
We're also going to take Rockets +7.5. We think Clippers will win but that's a massive point spread. We've said it multiple times – but the Clippers bench is non-existent and they are going to suffer periods of fatique. This is one of those games. Honestly – we'd think that it's probably best to bet the Rockets to win. They have a great chance of doing just that.
Follow @SBTSportBetting