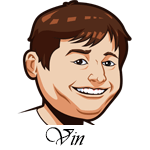 Follow @SBTSportBetting
We saw the Ottawa Senators assert themselves against the Pittsburgh Penguins last night in a dominating 5-1 win. That's one way to counteract people who think your team is boring and shut up those who think the Penguins are just going to roll over them on their way to another Cup. There is still a lot of series left, but Ottawa looked good last night.
The other Conference Final continues tonight with the Nashville Predators hosting the Anaheim Ducks. The last game was a defensive war with Anaheim holding a 1-0 lead for much of the game before the Predators stormed back to win it. The crowd for that win was absolutely insane and I would expect things to be no different tonight.
Notable Upcoming Bets:
NHL Playoffs Betting Tips:
The last game we looked for the Predators to pick up the defensive intensity and they did so. This one should continue that trend as both of these teams have good defense and tough goaltending. I think this series is going to be close and long, but game two should be the outlier. I think this game is going to go under 5 goals, just like nearly every game of this Predators run.
MLB Betting Tips:
The Yankees keep on churning out major league quality players which seems unfair. The team with the most money also is getting big contributions from the farm system, that's just not right. Tonight they send one of their latest successes, Jordan Montgomery, to the mound to face the Kansas City Royals. The Royals have had no offense to speak of this year, but they will send Danny Duffy to the mound who has continued on his great play from last year. For some reason, the total on this one is a bit high despite looking like a pitcher's match-up on paper. I am going with the under 8.5 runs on this one. Duffy should do enough to shut down the Yankees bats while Montgomery matches up well with this offense.
On the opposite end of the offensive spectrum you have tonight's Chicago White Sox at Seattle Mariners game. The Mariners have had one of the very best offenses in the league and tonight they get to face off against Dylan Covey who has a 7.98 ERA and a 1.88 WHIP in six games this season. The Mariners should like facing him even without Robinson Cano. The Mariners send Sam Gaviglio to the mound for his first career start. Gaviglio posted a 3.31 ERA and a 16:3 K:BB in five starts with Triple-A Tacoma this season, but this is the majors and you have to think there will be an adjustment. I think the Mariners win this one, but what I'm really interested in is the over 8.5 runs line. The Mariners could beat that themselves.
Another pitcher making his MLB debut will be Hector Velazquez of the Boston Red Sox. The 28-year had a 1.55 ERA with 20 strikeouts to five walks in 29 innings in Triple-A. Those numbers look nice, but it's hard to trust a rookie making his MLB debut on the road. He goes against Sonny Gray who looks like he may be returning to his pre-2016 self. We're on the Athletics -105 tonight as we just can't trust a non-elite pitching prospect making his debut.
Follow @SBTSportBetting