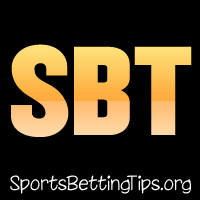 Follow @SBTSportBetting


[Get Exclusive Tips on our Patreon, Ad-Free
]
As Grame said last night – the Bucks were waking up after Game 1 – and they did so with a huge slaying of the Toronto Raptors.
It was an embarassing performance from the Raptors in the first half as the Bucks ran all over them. Kawhi Leonard did what he could but it was a very, very poor Raptors performance.
They now have two key games at home to reset things but you have to wonder if they are going to be able to stop Giannis Antetokounmpo. The guy is a beast and he has the team to assist him.
Should be a good one.
Tonight we have Game 3 in the Warriors vs Blazers series. The Warriors are up 2-0 and looking steady. They're just 2.5 point underdogs in this one.
Here's our thoughts:
Warriors vs Blazers Game 3 Betting Tips:
Vin: I was shocked, *shocked* when I saw this line. I knew that the Warriors would not be as big of favorites as they were in their two home games, but +2.5 for the Warriors is crazy. I am really not used to seeing them getting points and I'm kind of shook by it.
I really don't get it. The Blazers have outscored the Warriors in exactly two quarters in the two games. 31-29 in the first quarter of game two and 34-21 in the second quarter of game two. One bad half and then they allowed one the bigger comebacks in playoff history. And I'm supposed to consider this team the favorite?
The only thing that I can think of is that there is a level up that will come to the Blazers by playing at home. Role players typically shoot better in home games, but with that said – how much better can you get than 28 combined from Rodney Hood and Seth Curry? Damian Lillard and CJ McCollum "only" had 55 combined in game two and you have to think that one of them goes for 30 here, but is that enough? I don't think so. A big part of the reason they've struggled to score big points is because of the defense of Klay Thompson and Andre Iguodala. That isn't going to change on the road.
Another big reason for their success is Stephen Curry. They haven't shown a good answer for him or stopping the pick-and-roll with Draymond Green. As long as they can go to that over and over, they are going to be the better team. I can see the Blazers winning a game in this series, but I don't think it's this one. I'm betting the https://www.Bovada.lvWarriors +110 moneyline, a bet I never thought I'd be able to bet at this price in the playoffs,
Graeme: This is such a tough one for me. As yes my impression after watching the first two games is that the Warriors got this and will roll all over the Blazers. However this is a spot where the Warriors often lose. It's like a tradition.
The Blazers have to step it up and after two brutal games I've got to think they will. However this is me basically trying to convince myself on the Blazers here to keep the tradition going.
Blazers did win all three at home against the Thunder. They dropped one against hte Nuggets but it was a terrific performance.
I think everything Vin says is correct. However I gotta go with the tradition – the Warriors are up 2-0, and they believe everything Vin said – and they get confident and blow it. https://www.Bovada.lvBlazers -2.5
Follow @SBTSportBetting