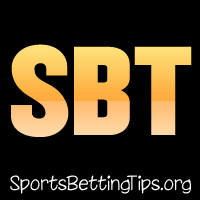 Follow @SBTSportBetting


[Get Exclusive Tips on our Patreon, Ad-Free
]
The NBA Conference Finals kick off tonight with a match-up out West between Golden State and the Houston Rockets. After everything that has happened in these playoffs – Kevin Love's injury, the Spurs in the first round, the Clippers being up 3-1 and the Rockets looking like they gave up, Paul Pierce's heroics, Kyrie Irving's injury – it feels like an upset that the conference finals in each league is a match-up between number one and number two seeds. That happened last year as well, but for that to happen two years in a row is pretty rare. This is also the first time in 38 years that no team who was in the conference finals last year was in it this year. You can probably thank Lebron James, the Heat and the Pacers for that. Finally and most excitingly, all four teams remaining in the playoffs haven't won a championship in the past twenty years. There will be some new blood with a championship this season and that is what's most exciting of all.
We also will see game two of the NHL Western Conference finals tonight as well as the Chicago Blackhawks look to rebound against the Anaheim Ducks. Game one was probably closer than the score appeared (at least through the first three and a half quarters), but Crawford looked more like the guy we saw in game one while Anderson continued to play great. It will be interesting to see what adjustments the Hawks make, especially in their defense line as they can't play with only four guys the entire series if they want to get to the Cup.
And baseball too! Let's take a look at today's lines and make our betting tips for the day.
NBA Betting Tips:
The Warriors opened this game as a huge -10 point favorite with the over/under set between 218-220 depending on where you bet. They are, by far, the best team left in the playoffs and they are also the healthiest. The Rockets have played about two good quarters this postseason and they haven't had to play well to get to this point. The Mavs were one of the bigger mismatches in the playoffs and then the Clippers beat them up until they got tired. What they did in the last round was impressive, but the way the Clippers played in those last five quarters versus how hard the Grizzlies played in every game is apples and oranges. This will be a playoffs wake-up call for the Rockets, Warriors -10.
MLB Betting Tips:
It's easy to overlook baseball when there are such huge games on for hockey and baskebtall every night, but we know that baseball still makes money whether it's May or October. Tonight we like two games: Washington -126over the Yankees. Just really like Gio Gonzalez coming off a rough start here. He's too good to do that twice in a row. Our other pick is over 8.5 runs in the Boston vs. Texas game. These two teams have struggled with pitching all season long and this could be a slugfest.
NHL Playoff Betting Tips:
The Ducks and Blackhawks is one of those series that you know is going seven. This could be the "real" Stanley Cup final as the West is so much tougher than the East and these are just two really good teams.With teams this good, anyone can win on the road and anyone can come back from a deficit. How do you pick that? I think the Blackhawks (and especially Crawford) need to prove that they can play better than they did in game one before I can throw my support behind them. The Ducks are bigger with the better goaltender right now. That could change tonight, but for right now give me Ducks -130.
Follow @SBTSportBetting