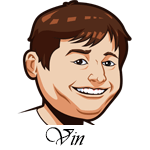 A big win on CS:GO yesterday as we came in with the big 2 unit victory on FURIA over Team Liquid. It was a bit closer than expected, but FURIA stayed hot and Team Liquid stayed cool. That was not meant as a pun, honestly.
We should have some boxing back soon as top promoter Bob Arum announced Thursday that he will stage a five-fight card on June 9 at the MGM Grand in Las Vegas. There will be no fans or media at the card (so why bother with the MGM?), and the card is contingent on MGM and Las Vegas re-opening. There are no matches announced as of yet, but you can be sure we'll have picks when the time comes.
By tonight, we should also know the future of the NHL as the NHL Players' Association's executive board is voting on a 24-team playoff proposal as the official return to play format. The plan features the top four teams in each conference playing each other for seeding and then the other 16 teams facing off in best-of-five series to determine the 16 teams in the playoffs. The Bruins, Lightning, Capitals, Flyers, Blues, Avalanche, Golden Knights, and Stars would automatically make the playoffs in this scenario. If the vote is approved, it will then need to be approved by the NHL board of governors. The league is likely to use only two cities to hold the playoffs with no fans allowed.
In case you missed it, I posted full AEW Double or Nothing tips for Saturday and we also did an episode of the Going Over: Bet Pro Wrestling podcast about it.
Powered by RedCircle
Notable Upcoming Bets:
CNBS Betting Tips:
Matagalpa at Chinandega Tigres: This should be a good match-up as both teams are coming in hot. The offense of Matagalpa is really clicking as they have a 27-2 score over their past two games. They are facing the Tigres here who are one of the better pitching teams in the league. Over their past five games, the Tigres have allowed 1 run or less in every game. I don't think offense will be a big problem for them here though as Matagalpa's pitching is near the bottom of the league.
In this league, I always take hitting over pitching and I think this is a great place to grab the over. The Tigres low runs allowed meets a great challenge here while their offense should get a big boost in this one.
Bet Chinandega Tigres/Matagalpa Over 10 Runs
Bundesliga Betting Tips:
These games take place on May 23rd early in the morning.
Borussia Monchengladbac vs. Bayer Leverkusen: The last game for Leverkusen before the shutdown was a 4-0 win. The first game back from shutdown was a 4-1 win. This team hasn't missed a beat and their offense is absolutely terrifying. I think they are going to continue that play and bring the goals again here.
Bet Leverkussen Over 1.5 Goals
Padderborn vs. Hoffenheim: Hoffenheim is dealing with a ton of injuries right now, but I just think this team is much better in every way. Paderborn is just bad, they have a 0-6-1 record over their past seven games and I don't think they'll be able to do much here.