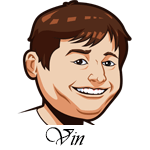 Follow @SBTSportBetting


[Get Exclusive Tips on our Patreon, Ad-Free
]
It is looking increasingly likely that the NBA season will be returning with Disney World's Wide World of Sports as a possible location for the duration of the NBA Playoffs. The current plan, which would need to be approved by NBA owners, would be for the league to be seeded 1-16 with no regards to conferences and then each round being a seven-game series. The league has also considered finishing up a 70-game series and going with the traditional Eastern and Western Conferences, but that plan has more holes in it as there is zero motivation for a team eliminated from the playoffs to come back and play.
Under the new format of 1-16, the first round match-ups would look like this:
Bucks (1) vs. Magic (16)
Lakers (2) vs. Nets (15)
Raptors (3) vs. Grizzlies (14)
Clippers (4) vs. Mavericks (13)
Celtics (5) vs. 76ers (12)
Nuggets (6) vs. Pacers (11)
Jazz (7) vs. Rockets (10)
Heat (8) vs. Thunder (9)
The latest championship odds have reflected the possibility of this system with the Lakers becoming the favorite at +200, the Bucks moving to +245, and the Clippers at +300.
Why the shift? Based under this format the Bucks and Clippers would meet in the semi-finals. Once thought of as a potential Finals match-up, this would take place one round earlier and set up a potential Los Angeles vs. Los Angeles Finals. The Lakers would potentially meet the Raptors in this scenario which is a much more favorable match-up for them. Of course, these playoffs could play out very different than chalk with no home court advantages and neutral sites throughout. For example, the Lakers would play the Jazz or Rockets in the second round with a win and those could be tough match-ups. While the Clippers potentially face the Celtics or 76ers in round two. This could be a lot of fun.
As it stands, I would probably take the Lakers at +200. They have the clearest path to the title and LeBron James is probably the player I think would perform best under this scenario. Stories like Giannis doesn't have a hoop don't help the Bucks very much while LeBron James has built his whole life around working out and basketball. He definitely has a hoop at his house.
Notable Upcoming Bets:
Not a whole lot going today in the sports world so we're going to look to the world of sports sims.
NFL 2020 Sims Betting Tips:
You can watch NFL Sims at https://www.twitch.tv/livefootballsims.
Philadelphia Eagles at Kansas City Chiefs: Always a fan of the Chiefs offense in this game as they have the ability to score fast and score often. The Eagles are a tough team all around, one of the highest ranked in the game, but there often just isn't a good answer for this offense, especially at home.
NBA 2020 Sims Betting Tips:
You can watch NBA Sims at https://www.twitch.tv/nba2klivesims.
Utah Jazz at Philadelphia 76ers: The 76ers are one of the most frustrating teams in the NBA as they have a ton of talent, but often fail to put it all together. The good news is this is a video game and talent is the only thing that really matters. Ratings are all that matters and the Sixers are a much better rated team, and playing at home here. This line is a little high, but I think they should win easily here so I am going to bet them.
Follow @SBTSportBetting