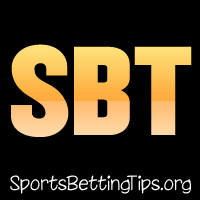 Follow @SBTSportBetting
It was an excellent betting day yesterday as we went 4-1 with our betting tips.
In the Warriors/Pelicans game Vin took Pelicans +0.5 for the first half and they cleared that with ease with a big first half. Graeme also went with Under 232 points and that happened also nice and easy with 219.
In the other game Vin lost with Jazz +1.5 for the first half as the Jazz did anything but come out strong. However he won with the Rockets Over 105.5 and Graeme called Rockets -4 correctly for a great betting night.
We turn our attention to May 5th, 2018 with one really intriguing game as Boston go to Philly and then the falure of Toronto to round out the night. We'd rather watch Titanic than the Toronto Raptors.
Celtics vs 76ers Game 3 Betting Tips:
Vin: This has got to be the biggest game the Sixers have played since the 2011 Conference semifnals, a long time. We saw in the first round that the Celtics play a completely different brand of basketball at home versus on the road and I expect this series to go a similiar way as that one did with the home teams holding serve.
Philly should come out strong in this one and I am expecting better things from Ben Simmons in this one. That last game was horrible for him, but it was definitely a learning experience and he should only get better from it. I'm not expecting him to learn a jumpshot overnight, but he should figure out something in this one.
A lot of the shots that Boston has been making simply won't go down in this one. They won't be feeling the crowd in the way they have and I just like the Sixers to come out strong here. The first home game is always an emotional boost and I'm looking at the 76ers -6.5 First half in this one.
Graeme: The Celtics are yet to win on the road in the playoffs. Their games against the Bucks saw them lose 116-92, 104-102 and 97-86.
The spread for this one is a great one to be honest with Celtics +9 as it's very tough to figure out this game.
I like the 76ers to have a big first half as well. There's a good trend for teams down 0-2 and how they perform in that next game at least from the beginning so I'm jumping on 76ers -6.5 1st half as well.
Raptors vs Cavaliers Game 3 Betting Tips:
Vin: What do we do with this Raptors team? Are they just done? Or do they have another gear that we'll see in this one? I find it hard to believe that the Pacers will put up a bigger fight against Cleveland than Toronto, but here we are.
Unless something crazy happens, think DeMar DeRozan and Kyle Lowry combining for 74 points (like LeBron James and Kevin Love did in game two), I don't see how Toronto wins this one. The Cleveland crowd should be wild for this one and the Raptors have had their hopes and dreams crushed by James and company.
I'd like to be more creative here, but I don't see how to pick anything but the Cavs -5. Toronto is cooked and the king stay the king.
Graeme: There's really not too much to analyze here. The Toronto Raptors look absolutely garbage.
As soon as Game 1 went to OT they just looked beaten and sure enough Cavs won. LeBron had a bad night (for his standards) and they still won. We saw what happened when LeBron has a good night in Game 2.
Cavs -5 seems like nice and easy money. Props to the Raptors if they can win but I can't see it.
Follow @SBTSportBetting