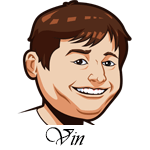 Follow @SBTSportBetting
An 0-1 on Saturday.
I took the day off yesterday as I went to another Brewers game. This one had a much nicer result as the Brewers won 3-2 on a Christian Yelich homerun. It's funny after all the homeruns that he has hit over the past two seasons in Milwaukee, this was my first one seeing live. Absolutely crushed it too. It was also nice to see Robinson Cano, one of my favorite players, make a pinch hit appearance late. Honestly, if I would've seen the lineup that the Mets put out there before the game I might've bet my whole bankroll on this one. Adeiny Hechavarría should not be leading off for a playoff contender.
Today, we have a good selection of games for a Monday with three tips. Let's get into it.
Seattle Mariners vs. New York Yankees Betting Tips:
There was a time when Felix Hernandez and CC Sabathia going head-to-head would've been the game of the week. That time has past.
Hernandez has actually had a solid start to the season with a 4.31 ERA/4.14 FIP, but I don't like this match-up for him. He has a 1.44 HR/9 that could really be dangerous in this park. The Yanks offense has held up well with all their injuries and the short porches in the corners could haunt the Mariners today. Their bullpen has been awful this year and it looks like this could be a rough one.
Sabathia has been very lucky with a 2.66 ERA/5.01 FIP so he's been much luckier than good. The Mariners offense has been very dangerous this season and Sabathia has a 1.77 HR/9 on the year. I am taking the over in this one as I think we'll see plenty of longballs from both sides.
Bet Mariners/Yankees Over 9 Runs
Washington Nationals vs. Milwaukee Brewers Betting Tips:
I really don't understand this line. Max Scherzer is obviously great and he's been unlucky to start the year with a 4.08 ERA/2.17 FIP. He has 12 K/9 on the year and has had hardly any walks. He's simply been unlucky and is due for some regression. Christian Yelich kind of hides the talent of the Brewers offense overall as the team has just a 96 wRC+ against right handed pitchers on the year. I think he'll have a great game here.
He goes against Jhoulys Chacin and he is no good. He had a solid start last time out, but he has a 5.24 ERA/5.85 FIP on the year with low strikeouts and high walks. This is the kind of game I am looking for when I do these tips and I am all over the Nats today.
Bet Nationals -106
Miami Marlins vs. Chicago Cubs Betting Tips:
I am taking the over here, but it is really a bet on the Cubs offense. Sandy Alcantara has a 4.86 ERA/4.35 FIP with low strikeouts and high walks, the profile I am always looking for. The Marlins bullpen has not been very good either and the road is looking to be cruel. The Cubs have a 119 wRC+ and .827 OPS against righties on the season and I am expecting a big performance here.
The Cubs send Cole Hamels who has had a nice bounce back season thus far with a 3.19 ERA/3.61 FIP. I think he's not quite that good and is riding a low BABIP right now. I think he'll do well here, but a couple of runs would help us hit this over. I think he can do that for us.
Bet Marlins/Cubs Over 7 Runs
Follow @SBTSportBetting