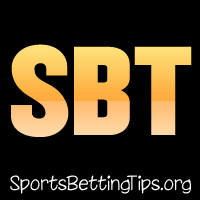 Follow @SBTSportBetting


[Get Exclusive Tips on our Patreon, Ad-Free
]
It's May 8th, 2015.
Hope everyone is enjoying the Players Championships so far. Unfortunately one of our tips – Paul Casey – withdrew from the event. Rory had a solid first day though and hopefully he will build on that.
We're a little bit more focused on the AfrAsia Bank Mauritus on the European Tour at the moment, where Dean Burmester is currently tied for 3rd and shot a healthy -7. That was very nice to see and hopefully he keeps that up.
We've got UFC Fight Night 65 this weekend with Hunt vs Miocic headlining, and the Formula 1 starts the European phase in Spain.
Let's get to the betting tips:
F1 Spanish Grand Prix Betting Tips:
The Spanish Grand Prix is always a good one. One of the oldest races, it is held in Barcelona and has had its fair mix of winners. Lewis Hamilton was the winner last year on this course.
Our first betting tip for the Spanish Grand Prix is a rather risky bet on Ferrari. See – it's meant to be very hot and very dry in Spain this weekend. That's great for Ferrari – they're bringing the Malaysia allocation with them, and that should do very well here. We're big fans of both Vettel and Raikkonen and would recommend small bets on each.
Vettel is 7/1 while Raikkonen is 9/1 to win. You could go for podium finish but we think it's better to play the odds on either of them winning it. These guys will get in the points with ease.
Speaking of points finish – we'll also go for a nice value play on Pastor Maldonado. This is actually quite weird – his teammate, driving the very same car, is 2/5. Maldonado we'd actually rate as better on this track, and he is 5/6. Some exceptional value there.
NBA Playoff Betting Tips:
We've got two Game 3s tonight. The Cavs go to the Bulls, the Rockets go to the Clippers, and both are tied 1-1.
We're going to back both home teams here.
The Cavs stepped it up against the Bulls, but the Bulls -1.5 is a good play here. Bulls will win at least one of their home games. Cavs may have that extra motivation like they did in Game 2 and that's a slight concern – but they may also be overconfident. Remember Game 2 and how it worked out – Cavs won just 1 quarter. Granted that was enough – but the Bulls beat them in every other quarter.
Finally we'll go with Clippers -4.5. Clippers have shown at home that when they win, they usually win big other than that tight last game against the Spurs. We like them to take a stand here.
NHL Playoff Betting Tips:
We'll go with the Capitals to win. 2.50 odds is huge – that's just a massive price that based on everything so far – you just can't ignore. Capitals have looked exceptional and while there are some games they just don't turn up – we still have to back them at this time just based on simple math.
And we'll also take the Ducks. 1.75 odds is a good price. Flames got lucky in Game 3. They won't get lucky again.
This week is the start of the European Season in the Formula 1, and it kicks off with the Spanish Grand Prix.
This should be a really, really interesting time period in the F1 2015 season. This is where the development race really kicks into gear – pardon the pun. All of the engine suppliers have bought what we can call "upgrades" – this is of course in the form of reliability improvements.
We'll also be seeing a lot of the vehicles bringing in the aerodynamic updates – at least the ones with money, that is.
The Spanish Grand Prix was first held in 1913, and has been part of the Formula One schedule since 1951. It's one of the oldest races and is always a good one. Last year, Lewis Hamilton had the pole position and he finished .636s ahead of Rosberg to claim 1st. Ricciardo was 3rd at almost a minute behind in the Red Bull-Renault. Red Bull-Renault did well on this course last year, with Vettel picking up the fastest lap. He also had the mechnical issue in qualifying – would have been interesting to see where he would have finished if he had a better spot.
The Spanish Grand Prix currently takes place at the Circuit de Barcelona-Catalunya. It hasn't had a consecutive winner since 2004, when Schumacher won it 4 years in a row. Hamilton will be hoping to change that! He won it last, with it being Alonso, Ladonado, Vettel and Webber dating back to 2010.
Schumacher was of course the most dominant at this course – with 6 wins total. Respect to the big man.
Let's get to the F1 Betting Tips:
F1 Betting Tips: Ferrari
This is an outside bet – but it should be noted for the race itself, Pirelli is bringing in the same allocation that went to Malaysa. The conditions are also expected to be hot and dry. This is great in regard to the Ferrari vehicles, and honestly betting either Vettel at 7/1 or Raikkonen at 9/1 are good bets. As mentioned in the preview – Vettel was very, very solid last year. He had the mechanical issues in qualifying – but bounced back in the race to come a respectable 4th. He also had the fastest lap. We'd probably go with a full unit bet on Vettel, and half a unit bet on Raikkonen.
Maldonado Points Finish
The only other bet we really see this week is for Pastor Maldonado to finish in the points. It's a very odd one this as his teammate is 2/5 to finish in the points driving the very same car as Maldonado – yet Maldonado is a whopping 5/6. There is easy value on that one. A former winner, Maldonado has the ability to get in the points – especially with the Lotus performance.
Follow @SBTSportBetting