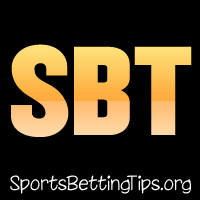 Follow @SBTSportBetting


[Get Exclusive Tips on our Patreon, Ad-Free
]
Hi everyone,
So if you are subscribed to our mailing list, you'll know that you get exclusive e-mails from us sometimes. The mailing list is free – this is just a little bonus thank you to everyone who subscribes and follows us.
It is usually quick thoughts, random tips etc that we just don't feel up to writing an entire article about.
Here is the e-mail sent out today for example. You can subscribe here if you wish:
---
Hi everyone,
No full post today. Just some quick thoughts:
Vin: It doesn't seem to make any sense to take starting pitching into account when looking at these playoff games. Starters are going like three innings or less. Every game is a bullpen game. That isn't always true, but it will definitely be true tonight so let's just throw Urias and Webb out with the bathwater and compare these teams pitching and offenses as a whole. Looking at the numbers like that and the Dodgers are favored by the System by 0.01 runs. Is that worth betting? Probably not. Instead, let's go with the over 7 runs. We are yet to see a game in this series where both offenses shows up. What better time than a deciding game when we'll probably see seven pitchers per team?
Graeme: Hopefully you have been following my NJPW betting tips over at BetWWE.com like we have mentioned a few times, as I have been CRUSHING it and he just delivered another huge day. I went 3-0 with +125, +250 and +550 winners. Phenomenal job.
For the NFL tonight, I'm not going to bother with a write-up. it's a weird one because if the point spread was above 7 he'd be tempted by the Eagles. but looking at it all, I'm backing Bucs -6.5. Mahomes wrecked this defense recently, and the Eagles rely heavily on Jalen Hurts getting the rushing TDs. Not easy against this Bucs defense and their rushing D.
---
If you wish to subscribe and get notified of new posts and any exclusive e-mail updates such as this, fill in your address here:
Follow @SBTSportBetting