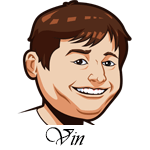 Follow @SBTSportBetting
An 0-2 record last night. 11-4 in playoffs.
A lot of people are going crazy for the Brewers right now and their bullpen, but I think they are underrating just how poorly the Rockies played in this one. It will be a different story for them in the next round. I honestly should've known better with the Rockies offense and the over. I am glad to have them out of the playoffs.
Unlike Colorado, the Braves showed signs of life in their 6-5 win. They got to Walker Buehler early and were able to hang on and win it. Nice win, I still think they are in over their heads with the Dodgers.
Three games today and an early start. Let's get right into it.
[text-blocks id="137″ slug="email"]
Houston Astros vs. Cleveland Indians Betting Tips:
For a lot of teams (even teams in the playoffs), Mike Clevinger and Dallas Keuchel would be the top starters. For these two teams, they are the third starters and the only real hope for seeing some run scoring.
Clevinger had a great season with a 3.02 ERA/3.52 FIP, but he allowed 8 runs in 11.2 innings of starts against the Astros this year. Astros have hit him and they can again today. Keuchel isn't a big strikeout guy and relies on contact outs for the most part. That might not be a good plan at this park with this hungry offense.
The system sees this total at basically exactly 8.5 before you throw in park factor. ESPN's 2018 Park Factors show this as the fourth best stadium for run scoring. Going to have to take the over on this one.
Bet Astros/Indians Over 8.5 Runs
Los Angeles Dodgers vs. Atlanta Braves Betting Tips:
Mike Foltynewicz pitched two innings in game one of this series, allowing four run on three hits and three walks. So, naturally, the Braves are going back to him here.
The Dodgers will send Rich Hill to the mound and I'm feeling pretty good about him here. He had a great second half as he boosted his strikeouts to over 11 K/9 and had a 3.03 ERA/3.28 FIP. The LA bullpen has allowed just one run in this series (the game winning Freddie Freeman homerun in game three) and have looked great.
I really thought this was going to be a sweep. I'm happy for Braves fans that it wasn't, but the rules haven't changed. The Dodgers are still better in every facet of the game and they just owned Foltynewicz a few days ago. I think they do it again.
Bet Dodgers -145
Boston Red Sox vs. New York Yankees Betting Tips:
This is a rough match-up for the Red Sox. HThe best record in the regular season of any team in baseball and not only do they have to face the Yankees (while the Astros get the far worse Indians), but they have to send Nathan Eovaldi up against Luis Severino.
Here's the thing though, Eovaldi was really good against the Yankees this year. As a member of the Red Sox he started three games, going 16 innings and allowing 0 runs. He had one more start against the Yankees when he was with the Rays when he was great for seven innings, allowing just two runs. For some reason, he was left out for the 8th and allowed another three. While I don't expect him to shutdown this offense, I think he'll do well enough.
Severino on the other hand made five starts against the Red Sox this year, finished with a 3.56 ERA. That's decent, but not the kind of performance you expect out of him.
The Yankees are a big -180 favorite here and I think that's just a bit too big. The Sox have had some success against Severino and I think they can chase him early. Not going for the full thing here, just going to take the runline to the positive.
Bet Red Sox +1.5 (-135)
We took the over on these two teams on Saturday and they fell short by half a run. There were definitely opportunities left on the floor then and I don't think they let them go here. This feels like a 5-4, 6-5 kind of game to me.
Bet Yankees/Red Sox Over 8.5 Runs
Follow @SBTSportBetting