NBA Playoffs: Bucks vs. Raptors Series Betting Tips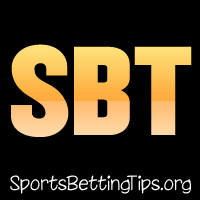 By
Last night, the Warriors took a 1-0 lead in their series behind monster games from Stephen Curry, Draymond Green and Klay Thompson. This was vintage Warriors, the team that everyone fell in love with in the first place and it was great to watch. They got some real contributions from their bench and the Blazers weren't able to do anything with those minutes. That is definitely a story to watch going forward. Damian Lillard and CJ McCollum had rough games as Klay was incredible on defense in this game.
The Blazers aren't as bad as this final score and should make some easy adjustments, but it doesn't look good right now. The Warriors are the favorites for a reason. They'll need to play better to keep this series alive.
Tonight we have the start of the Bucks and Raptors series. The two best records in the NBA face off in what should be a great series with two strong defensive squads and the two best players in the Eastern Conference. Can't wait for this one.
Graeme: While the Blazers being in the Western Conference finals is a bit of a surprise, there's no real surprise that the Eastern Conference finals are featuring the Milwaukee Bucks vs the Toronto Raptors.
Both myself and Vin placed bets long before the regular season was done that the Bucks would win the NBA Championship. I've also got a bet that they win the East and will be rooting for them.
It's going to be a very intriguing series. Of all the games during the regular season, the Bucks vs Raptors games were ones I could never figure out.
One thing I'll say is if the Raptors play their A game every night – and I mean their entire team plays their A game – they'll win this series. Like Game 5 in Philly where it was a massive team performance.
Problem is that they won't. They can't. Not sure why but it's just not in their DNA. And I see Kawhi Leonard continuing to kill it – for the sake of entertainment I hope he doesn't go on a cold streak – and yet the Raptors coming up short.
Bucks are getting all the praise for their offense and Giannis is a beast but their defense is killing it as well. Giannis leads the playoffs with fast break points and will kill you on the free throws as well. Raptors rebounding has been poor which could be a big point in this series.
When Lowry and Leonard are both out there the Raptors are a beast. But they can't play the entire game.
I think we'll see a valiant effort from the Raps and they win a couple of games. But the Bucks are a more consistent team and will win out. https://www.Bovada.lvBucks in 6 at +450 odds
Vin: The shot that Kawhi made to win the series in the last round was the highlight of the entire Raptors playoff history. I think after that series it will remain that way as the Bucks move on to the NBA Finals.
The Raptors have an outstanding defense and exactly one player who can perform at a high level on offense. That's the way it has been so far and that is the way it should continue to be. I just don't see Kyle Lowry suddenly turning into a killer on offense in this series, especially with Eric Bledsoe guarding him.
Everything is coming up Bucks for this match-up. Khris Middleton can handle Kawhi. He can't stop him, but he can make him work on both ends of the court. Bledsoe can handle Lowry, and Giannis Antetokounmpo on Pascal Siakam is a recipe for disaster for the Raps. I like the Bucks in all of those match-ups, but the real key to this series might be a healthy Malcolm Brogdon. He is absolutely a game changer for the Bucks as he can create his own shot, make the right play, and nail an open three.
I think Kawhi and the defense can win two games by himself. We saw in the last round that the Bucks can struggle when they don't shoot well and there may be some rough games on the road. We also saw in the last round that Giannis can take over and get to the rim at any time. I don't think that changes here and the Bucks really have something special going.
https://www.Bovada.lvBucks in 6 at +450 odds
#1 Sportsbook Online for Americans

Good deposit bonus, lot of unique bets & props. Excellent mobile & live betting.