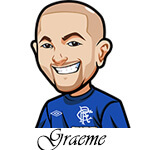 Follow @SBTSportBetting


[Get Exclusive Tips on our Patreon, Ad-Free
]
Welcome to the return of the NFL season!
Although I'm Scottish and live in Canada meaning theoretically soccer and hockey would be my favourite sports – nothing beats….well, wrestling, actually. Specifically, All Elite Wrestling. But #2 on that list is the NFL!
Whether I am at the games, relaxing in my hot tub watching the Thursday nighter on the projector, or trying to keep up with a manic Sunday via Redzone and also tracking fantasy – man, I am all about the NFL.
Quick note: get a $25 Risk-Free Bet on tonights game. Click here for all the details.
I've been providing betting tips for it for years on various sites and this year all the tips will be exclusive to SportsBettingTips.org.
I will provide analysis for every single game even if I don't actually tip it. Writing stuff out helps keep me in check betting tips wise. I also should note I go in analyzing things from a fantasy football perspective. I study it from that manner instead and I find it has really helped me out.
Last season I went 63-41 for a 60.57% win ratio. I certainly overperformed and I don't expect that to happen again. 55-57% is what to aim for. Well I mean I'm obviously aiming for 100% but you know what I mean.
With that – let's get right into the Thursday action.
Cowboys vs Buccaneers Betting Tips:
The Bucs of course won the Super Bowl last season, and are largely unchanged this season. The Cowboys were more interesting last season. They started at 2-7 but finished at 6-10 and came close to taking the division.
We generally know what to expect from the Bucs. Cowboys should have the offense this season to put up the points and a lot is about that defense and if they can tighten up. Parsons should be a big help, and Quinn will be under pressure to change things right from the beginning.
Week 1 was always such a freaking unknown. Honestly, I just want to come out of it not embarrassed too much. I know people who wait until Week 2 to bet and that makes a lot of sense. I just love football too much to skip betting even for a week.
I want to back the Cowboys, but there are a lot of concerns. Dak is coming off that shoulder injury and this isn't the most fun opponent to go against. Honestly, the biggest thing in this is the Cowboys offensive line and if they can protect Dak. If they can do that it can change the game. The Bucs secondary will struggle to keep up with the Cowboys WRs.
Cowboys missing Zack Martin is tough for them as well.
I hate to say it considering it's the very first game of the season – but I have no official bet for this one. There are just too many questions for me. How Dak is health-wise is a big thing and if the lack of preseason action will hurt him. If the Cowboys defensive changes end up making a big impact. Not like they could get any worse.
For this one, I'm probably personally going to back Cowboys +8.5. The reason for that is a lot of the line projections are based more on performances the prior season. It's really hard to factor in things like the Cowboys defense for example. When in doubt early in the season, I generally go with the underdog. It's also one of those bets that the Cowboys could easily backdoor into even if things go tits up early. This early in the season they should keep on going, and I remember some great late performances from them last season.
And if you don't have an account at BetOnline yet – this is the perfect game to take advantage of that risk free bet. Throw $25 on Cowboys +8.5 and hope for the best.
Welcome back NFL. I will be back on Saturday to cover the early games on Sunday, and then on Sunday again to cover the late games.
Follow @SBTSportBetting