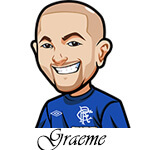 Follow @SBTSportBetting
The 2019/2020 NFL season is here. We're only a couple of days in but it's already an incredible start to the season.
Not the first game of course. Boy was that a dull affair. Trubisky could be a hell of a QB if he'd just play with some confidence. He just seems to lack that confidence and doesn't dominate out there like a good QB should.
However the Antonio Brown drama has been fantastic and could it end in any better way? Already the heel of the NFL, he jumps ship to the Patriots. Amazing.
So we've got a lot of games taking place on Sunday of course. The first week is always tricky to figure out as you never know what to expect from each team. Generally I try to look for teams who are either overestimated or underestimated and go from there.
Here's what I am backing this week:
Chiefs vs Jaguars:
A lot is expected from the Chiefs and Mahomes this season. However this is an extremely tough game for them. The Jaguars had a lot of injuries last year. Despite that they did a great job last season in regard to stopping passes. Now they have Nick Foles who could rip this Chiefs defense apart. They're transitioning to the 4-3 however they don't have what it takes at cornerback.
You've also got Fournette who could be a big step up after last year. He will have a healthy OL in front of him and that's a big factor. I think it's a rude awakening for the Chiefs.
Titans vs Browns:
There's a lot of confidence and expectation about the Browns this year yet the line just isn't showing it. They are just 5.5 point favourites for this one. However Baker Mayfield looks solid and with OBJ here, that could be huge. Titans did do a good job last year against QBs but I like the Browns here. Titans defense is a big test but I think the Browns get off to a good start.
Bills vs Jets:
The Bills are one of those teams I am quietly confident about ths year. Josh Allen finished the season strong last year. Their running back situation will be an odd one but it could end up being interesting and working out for them. Bills are pretty good at stopping the running game as well which is important with Bell there.
John Brown is an excellent option in my opinion. He is a solid WR who I have liked for awhile. I think the Bills take this one.
Rams vs Panthers:
Kupp is playing and that's big news for the Rams. Even better news is that Bruce Irvin isn't playing. That will take off some pressure for Goff and should work out well.
Newton is Newton. He's feeling healthy he says even though he had a foot injury. However you know he will be selfish as per usual regardless even if he isn't as mobile as he usually is. I think we'll see a big performance from Gurley regardless of speculation. And it will be quality over quantity anyway.
Really dig the Rams here.
Follow @SBTSportBetting