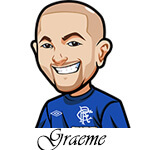 Follow @SBTSportBetting


[Get Exclusive Tips on our Patreon, Ad-Free
]
Well it was a 0-1 start to the NFL Tips, as the over 52 in the Lions vs Rams game didn't come in.
That was just variance. Plenty of opportunities for that one to go over and it was just a crazy amount of turnovers that stopped it from happening. That one was well alive in the 4th when that final Rams turnover killed it.
I AM mad however that I ignored my gut pick of Bills to cover the spread which I mentioned. On the bright side that happens every year in the NFL for me I find. I always need a little reminder to trust my gut, and so it's good to get that reminder early on.
Let's get right into going through each early game. All picks are 1u unless stated otherwise.
Jets vs Ravens:
The Jets are 6.5 point underdogs. Flacco at the helm. Lot of changes on the offensive side of the Ravens. Jets man. Lot of expectations. You always worry about trap games. Everyone trying to run up the Flacco revenge storyline. I dunno with time things should be promising for the Jets. But with less than TD I'm going with Ravens -6.5.
Panthers vs Browns:
The Panthers are 1 point favourites. Brissett ain't great. Baker is going up against a good pass defense. Lot of moving parts to the Browns offense. Amari in there will be interesting. I feel like the Panthers may sneak it, but I can't ignore the Browns defensive metrics from last year. No bet.
Texans vs Colts:
The Texans are 7 point underdogs. Taylor should have a big game I would expect. Matt Ryan just feels like a great fit here and I think him and Pittman should be a good combo. But we've also seen some infamous Matt Ryan collapses, and a lot of Colts fans seem to be doom and gloomers about this season. Let's go with 0.5u on the Colts -7.
Commanders vs Jaguars:
The Jaguars are 3 point underdogs. This should be a good game for Lawrence as he shouldn't be pressured much. But then you have that external aspect of Robinson Jr. motivating the Commanders. I'm not sure what to expect here. It'll be close I think, and could swing either way. Point spread seems about right. No bet.
Dolphins vs Patriots:

Falcons vs Saints:
The Saints are 5.5 road favourites as they head to Atlanta. Mariota vs Winston. I mean I think we know what to expect from Winston. He's going to be throwing it a lot and throwing it deep whether that is the best decision or not. He was looking great last year prior to the injury and I really hope he recaptures that form.
I'm tempted by the over but I'm not sure if the Falcons offense will be able to keep up. I'm taking Saints -5 in this one. Feel like Landry is going to abuse whoever is on him here – especially if Hall is out. Just look like too many offensive weapons.
Lions vs Eagles:
The Lions are 5 point underdogs in this one. It's weird when you look back at Hurts numbers when he played Detroit last time. Won't be the same that is for damn sure. The Lions finished the season strong. Feel like Goff will come out with confidence here.
On paper, Swift should have a big game here I expect. You have Hurts rushing ability, plus some serious deep threats.
I'm a bit concerned that Goff comes in confident, but I think the Eagles can win by at least a touchdown. Eagles -5 assuming Brown starts for me. I do think Detroit will be competitive but I like the way this Eagles team is looking. As far as I have saw, the bee sting ain't going to affect A.J.
Bengals vs Steelers:

Bears vs 49ers:
With Trey Lance at the helm, the 49ers are 7 point favourites. It's a great game for him to really stand out. Bears have made some decent upgrades in the secondary so it'll be interesting seeing how they perform this year.
Will be interesting seeing how they utilize Deebo this year. Kittle is touch and go. Smart move would be to rest him but you know they won't want to go that.
I'm going to avoid this game. On paper, 9ers should take it and cover but I've not been able to fully convince myself. All the coaching changes at the Bears will likely be a negative rather than a positive this early but yeah I'm going to stay away. One where I will likely regret not taking the 9ers as I feel they will be that much more motivated to give Lance a good start to this season.
Follow @SBTSportBetting