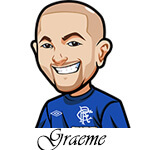 Another great weekend of sports, with some intriguing NFL action taking place in Week 11 of the NFL.
We got off to a losing start with the Steelers/Browns Over. That was a tough one as the Steelers offense got ripped injury wise so not much as you can do there unfortunately.
Quite the ending to that game!
Week 11 is an interesting one. This Ravens offense looks legit. Can the Patriots bounce back after their first loss of the season?
Let's look at the early games taking place. Biggest favourite is the Vikings at -10, and biggest O/U is the Texans vs Ravens at 51.5.
Let's do it:
NFL Week 11 Betting Tips:
Falcons at Panthers: Falcons are 4.5 point underdogs here. Ryan is gonna have to throw a lot here. However Panthers defense brings the pressure. Falcons D stepped up last week too. This is one of those games where I think both defences have the ability to step it up and if just one does, it can win us the bet. Under 49 pts.
Bills at Dolphins: Have to take the Bills here. I do love Fitzmagic and he wasn't even the reason for a win last week but man the Bills should be able to beat them. Much shorter spread than last time when Bills beat them 31-21. Bills have the playoffs in sight and I think their defence wakes up here and takes the Dolphins to town. Bills -6.5
Cowboys at Lions: Cowboys are 7 point underdogs here. It's been a tough time for the Cowboys and Stafford is out here. I think the run game will be massive here for the Cowboys. Stafford holds the Lions together and without him I think they get crushed. Cowboys -7. Should be a statement game for the Cowboys.
Broncos at Vikings: 10 point spread here. Brandon Allen didn't look too bad but this will be a big test for him. Vikings just look overall solid. Vikings have that bye week upcoming. I don't know if Vikings can cover the spread. No bet.
Texans at Ravens: Could be a hell of a game with Deshaun Watson and Lamar Jackson. However the Ravens defence is killing it as well as the offense and I think they do the business here. Ravens -4.5
Jaguars at Colts: Jaguars are 2.5 point underdogs here. Foles is back. That's interesting. Poor Minshew. Foles has to be a risk. Brissett looks to play but he has been disappointing. Man I hate to say it but too many question marks over this one. I get the feeling it goes under though so let's go with that. As I don't have strong faith in either offense. Under 43 points.
Saints at Buccaneers: Man the Saints were sad last week. They're 5.5 favourites here against the Bucs. Winston is Winston. I like the Saints offense to get going this week and the Bucs are fun for matching that. Over 49.5 Points
Jets at Redskins: Jets are +2 here. Jets come in off that big win over the NY Giants. They've pulled it out randomly this season. Now they've got the Redskins who are on 3 game losing run. Will Dwayne Haskins step it up? He's got a lot to prove. No bet here as I think Haskins might be a difference maker. Otherwise I'd take the Jets.