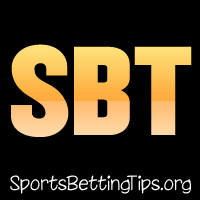 Follow @SBTSportBetting


[Get Exclusive Tips on our Patreon, Ad-Free
]
Welcome to Sunday. We've got a good day of sports ahead of us with NFL Week 14 and WWE TLC, plus the usual NBA & NHL action.
Going to miss Sundays when there is no NFL action. Easiest tips in the world to write as I could yammer on about NFL forever.
Let's get to the betting tips:
NFL Week 14 Betting Tips:
Bills +1: The Eagles got their big win last week – they can go back to being a crappy, crappy team now. You won't see a performance like that again from the Eagles and even though some may think they're back in the playoff hunt – we can't see it. The Bills had a massive win over the Texans to bring them to 6-6 – just a pity they're in the very difficult AFC East. We'll be taking the Bills +1 here.
49ers +1.5: The 49ers have had a lot of tough games lately – a real tough schedule. They happened to play the Seattle Seahawks twice just as the Seahawks were turning things around which was unfortunate. They got a huge win over the Bears and in that game they showed a lot of fighting spirit. That's the sort of spirit we think they will bring this Sunday against the Browns – who are pretty much going out of their way to lose at this stage.
Titans +7: Jets are obviously looking for a huge win here but I think the Titans keep it within a touchdown and hopefully less. While this is a game you'd think the Jets would steamroll – the Titans are starting to click. Their defense is looking better and Mariota has the confidence of the players. They have Cobb back to add to the RB game too. Their win over the Jaguars was very impressive and in the 2 games before that they lost than less than a touchdown. Take the Panthers game out and their current form is really, really impressive.
Bengals vs Steelers Over 50: This is one game where you could easily sit there and argue for either side. Why? Because they both have insanely explosive offenses. While we think the Steelers are the more fully equipped team both on the passing game and the rushing game – we like this being a tremendous fast paced match with scores aplenty, and will be taking Over 50 points in this one.
Raiders +7: Massive game between the Raiders and Broncos – two tight defenses. The Broncos did a great job against the Chargers last week and their record is solid. However they don't normally blow away teams as their offense doesn't have the "oomph" required. Raiders you just never know with them but the majority of the time if they lose, it's by less than a touchdown and we like this to be a tight game – similar to the Broncos 16-10 victory, with a lot of field goals and a nice close game.
Texans +3: If JJ Watt is out that sucks for the Texans but what can we say? Patriots are really struggling with injuries and we think that will continue. Texans have a lot more going for them and we think they get the win. Or lose in an insanely tight one.
WWE TLC 2015 Betting Tips:
Please see BetWWE.com for a full analysis and betting tips of WWE TLC 2015, the last PPV of the year for WWE.
Follow @SBTSportBetting