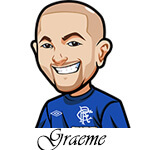 Follow @SBTSportBetting
NFL Week 3 is upon us!
It's a big weekend with some good games on the board. A few tight games like Packers vs Redskins, Saints vs Falcons and Cowboys vs Seahawks.
Biggest spread of the week goes to the Bills of course who are 16.5 point underdogs against the Minnesota Vikings. It's not been the best start for Bills fans that's for damn sure.
Vin got the week off to a positive start as the under hit in the Browns vs Jets game. Nice that the Browns FINALLY got that freaking win they have came so close this season and I am curious as to how they will do for the rest of the season.
Hope it works out for them.
Let's get to it:
NFL Week 3 Betting Tips:
Patriots -6.5: The Patriots lost to the tough Jacksonville Jaguars last week but that was a mess of a game. The Pats offense did not look good and neither did the defense. Even Bill was making mistakes it seemed and it was just one of those weeks. Things are looking up for the Pats though with Gordon signed and Edelman back in a couple of weeks. Lions have lost to the Jets and 49ers and I just think they're going to be 0-3 this time around as well.
Ravens -5.5: I always feel good backing the Ravens at home. It's where they perform well and they have had a couple of extra days to rest having played on Thursday night. Broncos I'm not sold on this season despite their 2-0 record and will bet accordingly.
Texans -6: It's been a bad start for the Texans losing to the Pats and the Titans but they were two close games. Giants offensively just look like they are still out of ideas this season and are struggling. I almost feel bad for them as I like Eli a fair bit. Alas I think it's going to be another stinging loss for the New York Giants.
Colts +7: I'm liking what I am seeing from the Colts. Their defense looked solid against the Skins and their offense is starting to click with Luck back. Was not impressed with Eagles last week and another tricky road game. Buy the half point for this one.
Chiefs -6.5: Love this one. Don't get me wrong I've got a real soft spot for the 49ers and Jimmy G considering I'm a Pats fan. However the Chiefs offense looks absolutely lethal. I just don't think the 49ers offense will keep pace with them and although this one will be a shootout I like the Chiefs to pull away as the game goes on and win by at least double digits. Really liking their offense this season.
That's it for me for NFL Week 3. You have thoughts? Feel free to post them in the comments. Was very close to Vikings -16.5 as I think they will run up the score to prove a point but man – that's a lot of points!
Follow @SBTSportBetting