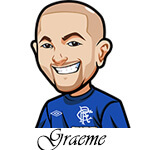 Follow @SBTSportBetting


[Get Exclusive Tips on our Patreon, Ad-Free
]
We won on Thursday with the Bengals. That one was a bit of a sweat. First – it was very tough to watch after the Tua injury, obviously. Second – man, Teddy B came in and stepped the hell up. I was impressed by him.
What made that one a sweat I felt was that the Bengals started great, and then their offense went to sleep it seemed. Each shift they came out for they just looked like they were going through the motions. Thankfully they got going.
Write-ups will be a tad short as I'm up at a cottage for a weekend and the internet is brutal and people are yelling at me to stop doing work. I'll hopefully get the time to do F1 this afternoon although no promises.
Let's get to it and with so few late games I am just gonna chuck em all into one post.
I'm also going to give you the full write-up this week. If you want this going forward, subscribe to our Patreon. No charges until the end of the month so you get October to test us out with NFL, MLB, F1, Golf and more. If you ain't happy, cancel before Halloween.
Vikings @ Saints
Vikings are 3 point favourites in this London game. Bleh. I generally don't like to bet anything serious on these games. Cousins should have a good amount of time on the ball and should match up well against the zone. Saints I just feel they are missing something offensively.
Andy Dalton probably isn't going to turn that around although in saying that, we'll see a lot more deep balls which could be a problem for the Vikings. Their offense is a tad depleted though. Just so many things here – I don't love betting these games but feel obligated to go with 0.5u on Vikings -3.
Bills @ Ravens
Coming off their loss to the Dolphins, Bills are slight 3 point favourites on the road in Baltimore. Allen should have a field day against this passing D. Lamar has been killing it so far though and the Bills D with the injuries especially – not looking good. No play on this one as I'm not fully trusting of the Ravens against this defense, even with the injuries.
Bears @ Giants
The Giants are 3 point home favourites as they host the Chicago Bears. They lost to the Cowboys on Monday. Bears are 2-1 on the year after the Texans victory. With the offenses of both teams, the under is probably most appealing. Barkley has to be leaned on very heavily here I'd expect. I rarely, rarely do prop bets but I'm going to go with 0.5u on Barkley over 80.5 rushing yards. He's involved in so many snaps, and the Bears D is one of the worst so far this year for rushing yards against. On paper this is a 1u play at least but I've had horrible luck with props over the years and am gunshy. Plus the Giants passing game is concerning and if they are behind they may not utilize Barkley as much as we'd want.
Browns @ Falcons
Falcons are 1 point underdogs at home here. Browns coming off the big win over the Steelers. Falcons had that good win over the Seahawks and their offense has been solid this year in putting up 25+ points per game. Brissett has been playing well and Atlanta secondary is leaky. I'm good with Over 47.5pts for 0.5u as I feel like the Browns will score a fair bit, and so we'll see Atlanta up their pace to keep up with them.
Jaguars @ Eagles
The Eagles are 6.5 point favourites as they host Jacksonville. I didn't expect the Eagles defense to step up as fast as they did but Week 3 they looked great. I've always had a soft spot for the Jags, but this feels a big step up in opposition. If they step up so be bit but I'm liking what I am seeing from the Eagles and why they are the third favourites this year at the moment. 1u on Eagles -6.5 as I feel like recency bias is keeping this one below a TD.
Chargers @ Texans
The Texans are 5.5 point underdogs at home. Not touching anything involving the Chargers at the moment with Herberts injury and Slater out is tough as well. Texans for as bad as they are have managed to stay competitive.
Jets @ Steelers
Steelers are 3.5 point favourites at home. Zach Wilson gets to play! That is awesome. In saying that the offensive scheme will likely be very different. I can't believe I'm saying this but if Flacco was playing I'd back the Jets here. With Wilson starting I'm staying away.
Seahawks @ Lions
Lions are 3.5 point favourites as they host Seattle. Lions lost to the Vikings but their offense looked solid. Missing Amon-Ra St. Brown isn't good. Swift as well. I feel like the Lions will still pull it off as they are looking more confident and creative this season, but that is two big holes that really put me off them.
Titans @ Colts
The Tennessee Titans are 3.5 point road dogs here. They had that good win over the Raiders last week. Colts were able to bounce back against the Chiefs although that's one where I felt the Chiefs lost it, not that the Colts won it. Leonard to start for the Colts which is great news for them. I'm going with 0.5u on Under 43. I feel the Colts D will be good at holding the Titans (and will have some confidence after last week).
Commanders @ Cowboys
Washington are 3 point dogs. No bet here. Looking at the metrics, Washington could struggle again with this Cowboys D. Cooper Rush has been solid enough at what he has been doing. Line seems on point here.
Cardinals @ Panthers
Cards are 1 point underdogs on the road in Carolina. Feels like it could be a tough game for Murray here. An easier game for Baker. This just feels like one of those games that are going to go down the stretch and a pickem seems right. No bet.
Broncos @ Raiders
The Las Vegas Raiders are 2.5 point favourites at home. Broncos coming in off that win over the 49ers which Jimmy G graciously handled to them on a platter. Raiders 0-3 for the season. Feels like this should be a slow pace game. Broncos D looks legit. With neither team looking too inspiring on offense, I'm going with 1u on under 45.5pts.
Patriots vs Packers
WIth Mac Jones out, Patriots are 9.5 dogs. Here's my problem with the Packers: it's like if one thing goes wrong, Rodgers just seems to give up. If I owned a swear jar at home, I'd be bankrupt after last weeks game where I backed the Packers. Yes luckily they won and covered the spread but holy crap that was so frustrating to watch.
Hoyer is absolutely terrible. Rodgers is someone who generally has no problem running up the score if he feels motivated enough. But I'm not happy with the way they seem to switch off. No bet.
Chiefs @ Bucs
Looking forward to this one. Bucs are 1 point favourites in the SNF game. I have no bet in this one.
I've been against the Bucs most of the season and I haven't seen enough to change my mind yet. But the Chiefs are concerning me greatly at the moment. Their offense in particular. I do feel the Chiefs often have off games then come out firing and this could be one of them. Brady will at least have Evans back too. Yeah this is one where I could see either team winning a close one OR winning in a rout. Going to sit back with a few beers and some wings, courtesy of you amazing Patrons, and just enjoy this one.
Seriously – thank you to everyone who supports us. When I'm sitting there having the beers and wings tomorrow night,. I'll think about that and cheers to every single one of you for supporting our passion.
If you're not on Patreon. please support us.
Follow @SBTSportBetting