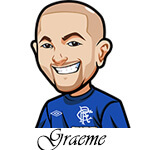 Follow @SBTSportBetting
Well Week 7 in the NFL has got off to a crazy start with the injury to Patrick Mahomes.
You can see what a different it is in him when he isn't 100%. We've seen it the last two weeks. I know people will be begging for him back – especially fantasy owners – but I really hope they give him plenty of time of.
It was another winning week with my NFL Betting Tips. It's been a great season.
We went 3-1-1. Texans/Chiefs Under was a push and Ravens failed to cover the spread over the Bengals.
However we had Saints +3 versus the Jaguars and that was a nice and easy win. We took Vikings -3.5 and that was also easy. Seahawks -1 was a tad tighter but Russell Wilson worked his magic in that one.
Let's look at the early games in Week 7 and I'll be back with the afternoon games tomorrow – I should note although I have plays this week I don't feel really confident about any of them. Bet half of what you usually do. Cards are probably my pick of the week.
NFL Week 7 Bets: Early Games
Cardinals at Giants: The New York Giants are 3 point favourites. They're coming off two thumpings in a row while the Cardinals have two wins in a row.
Kyler Murray look excellent last week and I liked that. Danny Dimes has two wins but they are over the Bucs and the Dolphins. So far against real opposition the Giants have stuttered. Barkley might be backand that could help but I gotta go with Cards +3 here.
Texans at Colts: The Texans are 1 point underdogs. They just had that huge win in Kansas while the Colts are coming off a bye week having also beat the Chiefs. In theory a fun and high scoring game. Over 47.5. I like Brissett. And TY Hilton is playing and he loves going up against the Texans.
Jaguars at Bengals: Bengals are 4 point underdogs here. Not much I like here could go either way.
Rams at Falcons: Rams are 3 point favourites here. Goff got destroyed by the 9ers. Matt Ryan comes into this one killing it which is nice to see. I like this to be a high scoring one. 54.5 is a lot but I'll take the over banking on Ryan to continue what he does.
Dolphins at Bills: Pretty sure Dolphins are tanking at this stage of the game after last week. Will they cover the 17 point spread though? Bills defense is legit. Not something I am going to bet on but I'd actually lean Dolphins here.
Vikings at Lions: Vikings are 2 point underdogs here. Cousins is rolling and coming in confident. I like what the Vikings are doing and happy to take Vikings -2.
Raiders at Packers: Raiders are 4.5 point underdogs here. Packers just had that win over the Lions which was rather controversial. Raiders had the bye week. Honestly I think after last week, the refs "make it up" here and the Packers get calls against them. Yeah it's a bit weak but I'm going with Raiders +4.5.
49ers at Redskins: 49ers are 9.5 point favourites here. Jimmy G doesn't need to do too much as his defense does the job. He should have an easy game here. Keenum didn't look bad last week but I mean it was the Dolphins. I've got to back the 9ers defense here. 49ers -9.5
Follow @SBTSportBetting