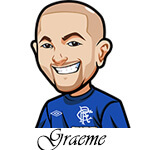 Follow @SBTSportBetting
It's been a couple of solid betting weeks in the NFL lately and hopefully I'll continue that this week.
Vin got us off to a great start with the 49ers -2.5. That was a hell of a game. Out of nowhere they announced Nick Mullens was playing and we were sweating but he put in an absolutely scintillating performance.
I was actually watching that one with a 9ers fan and so was cheering them on and boy that was a lot of fun.
No London games this week. The biggest favourites are the Chicago Bears as Trubisky is getting a lot of respect. It helps that they're playing the Buffalo Bills and the Bears go in there as 10.5 point favourites.
Highest scoring game of the week is expected to be the LA Rams vs the New Orleans Saints with 57.5 points set as the line.
Let's get to it:
NFL Week 9 2018 Betting Tips:
Packers vs Patriots: Over 56 Points: I said it a few weeks ago on here – I was most likely going to go with the over in every single Patriots game except against the Bills. So far I have been proven right and I'm good to go with that again this week.
Packers are struggling but they're still putting up the yards. Their passing game is on point. Patriots defense still struggles but their offense should have no problem against the Packer D despite how stingy they can be against opposing QBs. Patriots just have too many options and I like this one to go over.
Redskins -2.5: I'm going with this one purely due to Alex Smith and his performances lately. His ability to manage a game is excellent and we're starting to see that here.
He's going up against a very poor defense and this is going to be a field day for him I believe. Falcons have been very poor on the road so far and the Redskins defense is better than people give them credit for. Clinton-Dix is a big addition too.
I think Adrian Peterson will have a big day as well and that Jordan Reed should show up. I'm taking the Skins.
Unfortunately that's the only two plays I have this week. Not much jumping out. I'm very tempted by the Bucs over but it's just a few points too high for me as I don't have full faith in Fitzmagic. I'm not a Newton fan either I hate backing him to bring the points or do anything.
I think the Bills defense is good enough that they can stifle the Bears but Trubisky seems to be coming in nice and confident and that scares me.
Enjoy the football let us know in the comments below who you are going for.
Follow @SBTSportBetting