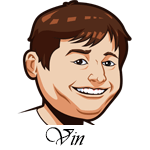 Follow @SBTSportBetting
A 2-1 record last night. 11-2 in the playoffs.
The National League playoffs switch to the road tonight as the Braves and Rockies try to avoid elimination. Both of those teams have had trouble scoring in the first two games of their series. The Dodgers and Brewers pitching has been on point through these two games and hopefully, for them, some home cooking will do them well.
[text-blocks id="137″ slug="email"]
Milwaukee Brewers vs. Colorado Rockies Betting Tips:
The Brewers offense has been a real letdown thus far in this series. Yeah, they've won both games but they should've scored a lot more runs in both of them and very nearly blew the series. The same can be said about the Rockies offense as well that has only scored two runs in this whole series. Luckily for them, this series is heading to Coors Field which is the best park for scoring runs in baseball.
Wade Miley starts for the Brewers and I really don't like this move. The Rockies hit lefties much better than they hit righties and they are at this park. He had a 2.57 ERA/3.59 FIP/4.30 xFIP on the season as he rode a low BABIP and career low HR/FB rate to that artificially low ERA. Coors Field has a way of reversing those things.
The Rockies send German Marquez to the mound and while he had a good season, his home numbers aren't as good, naturally. A 4.74 ERA/3.73 FIP in his home starts.
I like both of these offenses to snap out of it today and really take advantage of Coors Field here. The system is pretty split on the outcome, I think it depends on who comes in after Miley and how they do. Not easy to predict, so just going with the one bet on this one. Over.
Bet Rockies/Brewers Over 9.5 Runs
Los Angeles Dodgers vs. Atlanta Braves Betting Tips:
Walker Buehler did something kind of amazing this season, he had a better year than Clayton Kershaw. While Kershaw had the slight lead in WAR, on a per game basis Buehler was better with a 2.62 ERA/3.04 FIP. He faces a Braves offense that has really struggled in the first two games of this series and hits righties worse than they lefties. They had just a 93 wRC+ against righties on the year and as I've said all along, are clearly over their heads in this series.
Speaking of over their head, Kevin Gausman should be over his head against this offense. He finished the season with a 3.92 ERA/4.32 FIP and is facing the best offense in the NL. The Dodgers hit for a 115 wRC+ against righties on the year and finished the second half as the best offense in baseball with a 119 wRC+ post All-Star Break.
Gausman didn't finish the season strong as he allowed 3+ runs in three of his last four starts. The bullpen behind him doesn't impress me much either and this should be all she wrote for the Braves season.
UPDATE: Since I wrote this the Braves announced Sean Newcomb as the starter. While the Dodgers aren't as tough against lefties as they are righties, I am sticking with this one.
My only real question here is if I should lay the runs or not. The way the Braves offense has performed thus far and the way Buehler has been pitching, I'm going for it.
Bet Dodgers -1.5 (-115)
Follow @SBTSportBetting