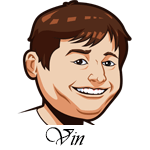 Follow @SBTSportBetting
A 2-0 record last night. 3-1 in playoffs.
That half a run really gave us a run for our money, but a late Yankees homerun gave them the 7-2 win for the game and the over. These games have been tight so far and I haven't felt fully comfortable taking the runline as of yet. Maybe last night I should've, but the Oakland bullpen was very good and I thought the offense would make more of a game of it.
Two games on the schedule today. Dodgers/Braves and Brewers/Rockies. Thanks to the tiebreakers and Wild Card games, it feels like the Braves haven't played in a week. Not sure that helps them here though.
[text-blocks id="137″ slug="email"]
Colorado Rockies vs. Milwaukee Brewers Betting Tips:
The Brewers are playing their first home game since 2011 and the crowd should be hot for this one. Milwaukee has decided to bullpen this game which is not good for the Rockies. The Brewers have one of the best bullpens in the game led by Jeremy Jeffress, Josh Hader and Corey Knebel. The Rockies offense had just a 87 wRC+ in the regular season and they were the second worst team in road wRC+ at 78. Just not a good offense.
Antonio Senzatela starts for the Rockies and he's fine. He had a 4.38 ERA/4.17 FIP on the season and he's not very impressive in strikeouts. Milwaukee ended up finishing the season with a 100 wRC+ against right handers (which is better than the Rockies against either handed). They ended up with a 107 wRC+ during th second half of the season since acquiring Mike Moustakas, Ryan Braun turning back into himself and Christian Yelich going super saiyan. I do not like this match-up for the Rockies on any level and I am shocked to see the line open this low. Jump on it because it is going to go higher.
Bet Brewers -140
Los Angeles Dodgers vs. Atlanta Braves Betting Tips:
It took them awhile to get there, but the Dodgers are finally starting to show they are the best team in the National League. At the end of May they were 26-30. Since that day they went 66-41. Their offense absolutely exploded in the second half and ended up finishing at the top of the National League.
The Braves had a nice season, but they got here because they played in the NL East. They finished 49-27 against their NL East opponents and I don't think they would've gotten to this point if they were in the Central or the West. This isn't a great match-up for them.
Hyun Jin-Ryu starts for the Dodgers today. He only made 15 starts this season and finished with a 1.97 ERA/3.00 FIP. A big chunk of that success came at home with a 1.15 ERA/2.01 FIP in home games. While the Dodgers have had success against lefties this season (108 wRC+), Ryu is in great form and he'll only need to get through two times in the order before giving way to a Dodgers bullpen that finished the second half with a 3.57 ERA/3.67 FIP.
The starter for Atlanta will be Mike Foltynewicz. He had a great season with a 2.85 ERA/3.37 FIP. He really benefited for a low .251 BABIP which does give me some pause. The Dodgers offense has a 115 wRC+ against righties on the season and I don't love him against Cody Bellinger and company. The Braves bullpen is my key worry here as they had a second half line of 4.02 ERA/3.93 FIP.
Not the best odds on this one, but I really like the Dodgers to win here. I almost want to take the over as this just feels a bit too low, but I can easily see the Braves being a bit cold/rusty.
Bet Dodgers -174
Follow @SBTSportBetting