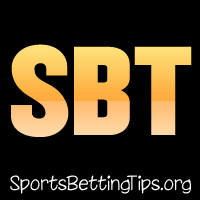 Follow @SBTSportBetting
2-0 last night. How about that?
We barely snuck the Celtics game in as a win as we laid the -2.5 and they won by 3. This team is just on fire right now and it's hard to see them losing for awhile. They are off tonight, but there will be a time that they play again and we'll be watching them very closely.
Our other pick was the Orlando Magic at the Phoenix Suns. We loved this one and it was an easy, breezy trip to victory. Magic were laying -3.5, but ended up winning by sixteen. Never in doubt.
Tonight we have a full schedule of games with a few games that we really like. Let's get into those picks and keep our winning ways going.
Los Angeles Lakers vs. Milwaukee Bucks Betting Tips:
The trade for Eric Bledsoe could be the move that sends the Milwaukee Bucks to another stratosphere. They grabbed the win at San Antonio last night in his first game and draw a much easier match-up tonight against the Lakers.
For LA, I think Bledsoe on Ball could be real trouble. Ball for some reason doesn't like having the ball in his hands, which wouldn't be a problem except for the fact that he's a distributing point guard and you generally need the ball in your hands to do that. I can see Bledsoe being a real issue for him and the Bucks rolling in this one.
The play here is Milwaukee -6.5 as the defense should show up big time at home.
Dallas Mavericks vs. Cleveland Cavaliers Betting Tips:
The Cavs have been very frustrating this season, but there are definite signs that they are getting it together. They recently handed it to the Bucks and Wizards and played it real close against the Rockets in Houston. Throw in a 2-point loss to Atlanta that they probably should've won and this looks like the same Cavs we've always known. Which is to say they are good, really good.
They play the Mavs tonight who have been quite the opposite. This team has some interesting pieces, but they don't have what it takes to compete this year. I really don't like where they sit and I think this is a game that the Cavs, even the 80% motivated Cavs, win easily.
Cleveland -5.5 should get the job done for us tonight.
Sacramento Kings vs. New York Knicks Betting Tips:
Wait, are the Knicks kind of good? When did this happen?
Oh yeah, when they let Kristaps Porzingis run the squad and do whatever he can to help his team win. This isn't a great team by any stretch, but when they are in the Garden and Kristaps is doing his thing? They are a tough, tough win. This team is showing serious late seed playoff potential and I like it.
They go against the Kings who have really been up and down this year. The veterans are probably doing a lot to help the youngsters improve, but they haven't done much for the team on the floor. That will be a problem tonight against the Porzingis.
Can you tell we like Porzingis? Can you tell we love the Knicks -5.5 at home? We do. A lot.
Follow @SBTSportBetting